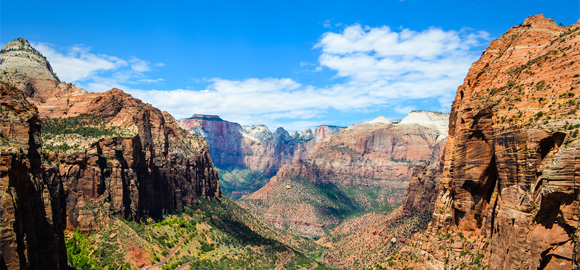 Here's the third post in a series from the road trip to Bryce Canyon that took place over the weekend of July 13th and 14th where I attended the Bryce Canyon Half Marathon race. This post focuses on the Heavens of Zion, while the previous ones covered Bryce Canyon Up Close and Bryce Canyon Vistas. I'll be making a few more posts featuring some great macros and a sunset.
I ended up taking over 1500 photos using a combination of my HTC One phone and Nikon D5100 camera. After going through all of the photos and filtering out the weak ones I ended up with 738 that I posted over my Flickr along with a few videos. Then I went through picked out the best ones to share as wallpapers for your desktop, iPad, phone, and Facebook cover.
Heavens of Zion
Driving through Zion National Park will quickly make you forget about the rest of the world as you become humbled and in awe of the enormous scale of rocky mountains engulfing your surroundings. The sheer verticality of the rocky cliffs in Zion are resolute with a wide swath of rustic colors contrasting perfectly with the blue sky. Every direction you look the shift in colors in dramatic and vibrant, from rich reds, oranges, dark browns, to soft coral pinkish and white hues.
Since we were only driving through Zion on our way to and from Bryce Canyon we only witnessed a small section of it. On the way back we stopped for a short hike to the Zion Overlook which brings you up to the edge of the cliffs overlooking one of the valleys in Zion. The overlook view provides a truly majestic vista that takes your breath away. I highly recommend doing the short hike, it is well worth it to witness this heavenly view this in person. I'm definitely going back to spend more time to discover the beauty of Zion. To see all the photos visit my Flickr and I hope you enjoy these select photos.
Zion East Temple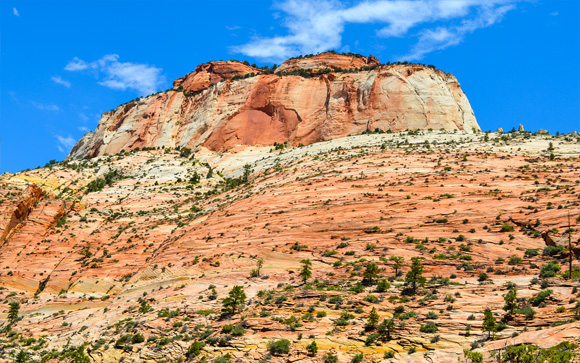 Download Zion East Temple
Zion East Temple Formations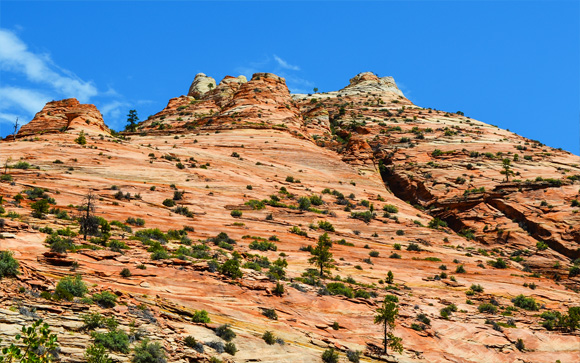 Download Zion East Temple Formations
Zion Formations

Download Zion Formations
Zion Mountain Hands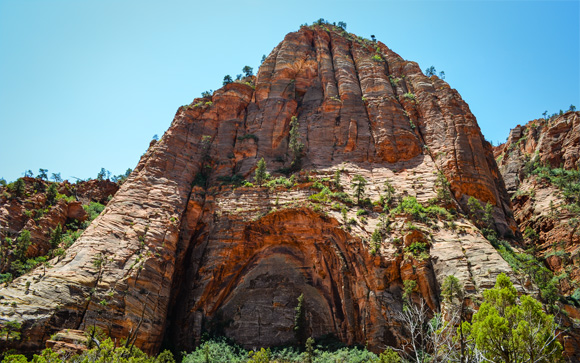 Download Zion Mountain Hands
Zion Overlook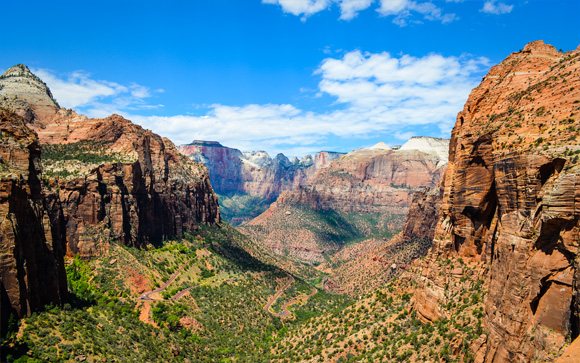 Download Zion Overlook
Download Heavens of Zion
Video: Zion National Park Overlook
Resources
Have you been to Zion National Park? Please feel free to share your thoughts and experiences in the comments below. Thanks for reading and I hope you enjoy the photos.
Subscribe: Get my latest journal entries and blog updates from Majamaki.com by subscribing to my RSS feed or subscribe via email.