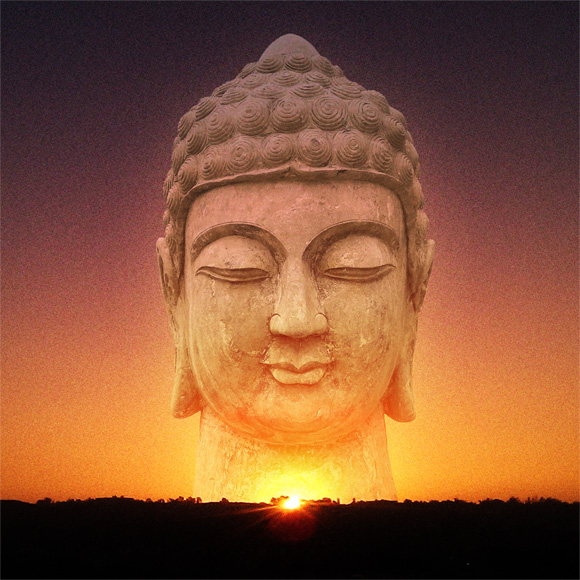 Today we visited the Hsi Lai Temple to pray and enjoy their vegan lunch. While we were there I snapped off a few photos with my Nexus One phone. Surprisingly the one I took of the large Buddha head in the parking lot turned out really good. I imported the photo into Adobe Lightroom
for some color correction and apply an aged treatment to it, then I brought it into Adobe Photoshop
and had the idea of blending it with a sunrise photo I took from my run a few days ago. Sure enough, after a few minutes of playing around with the two images I ended up with this version that I really liked.
While it is very simple, the combination of the two images and rich sunrise colors makes it very relaxing and soothing.
So here you go, Sunrise Buddha, I made wallpaper versions that you can download for your desktop, iPad, iPhone, and Facebook Cover. The iPad and iPhone versions look exceptionally good on the beautiful retina displays. I hope you enjoy it and please feel free to share!
Download
Resources
Subscribe: Get my latest journal entries and blog updates from Majamaki.com by subscribing to my RSS feed or subscribe via email.