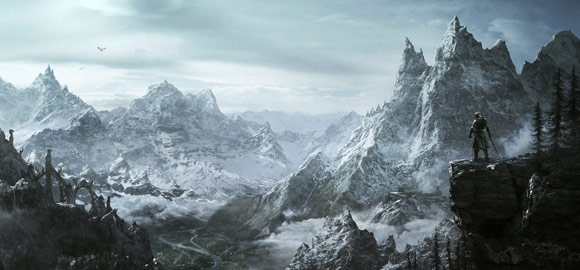 No doubt that The Elder Scrolls V: Skyrim is a massive game of epic proportions and it can be a very daunting task to locate and experience every location the game has to offer. A good map is helpful unless you leave yourself to explore for hours on end, which isn't a bad thing if you have the time.
I had posted GameBanshee's map on my Lost in the Nordic wonderland of Skyrim post, along with 30 amazing HD quality game screens from Dead End Thrills, and noticed that the majority of the search terms to the page were for Skyrim Map or some variation of it. Apparently a lot of people are searching for images of Skyrim's world map, so I thought I'd gather a plethora of Skyrim maps of all types to share with everyone. All of these are from various sites that I've found online, but I think that the original one I found by GameBanshee is still one of the most useful ones as it contains most, if not all, the locations.
The maps are grouped into the following Skyrim Map sections:
Note: the larger views will scale to the size of your browser window or screen, however most map images are much larger, thus I have provided a link to the large file to access and download. Additionally I've provided links to the original source if I was able to find it.
Skyrim Location Maps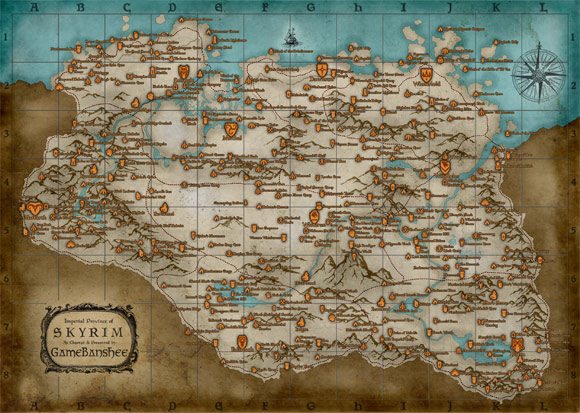 GameBanshee's massive Skyrim location map is so big that I can't post it here, it's 9.34MB, big enough to print out on large format as seen below. Plus they have a 9-page PDF version you can download for easier viewing. Go to their site and download it. Wikia now has an interactive Skyrim Map based on this same map. It looks like someone has made a site dedicated to another interactive Skyrim Map.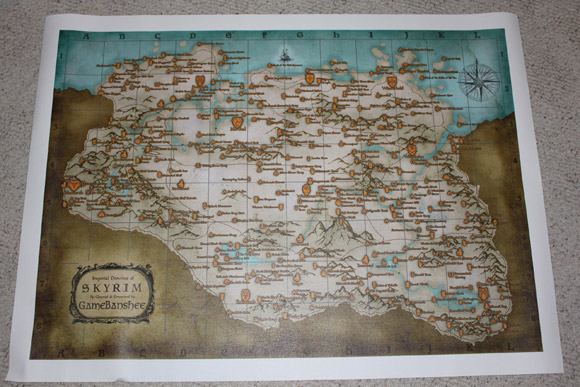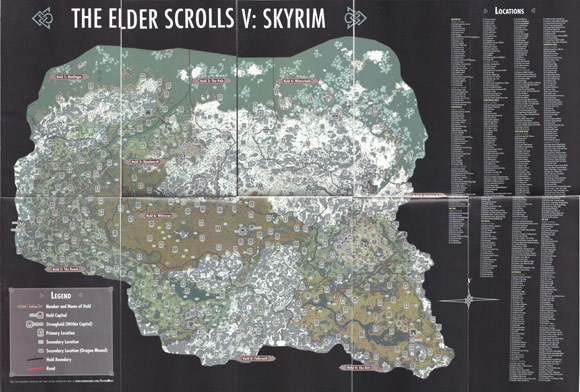 Prima Games Skyrim Locations Map.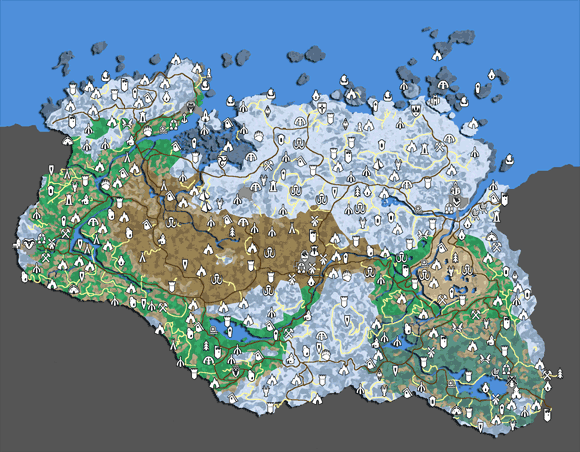 Skyrim Region Maps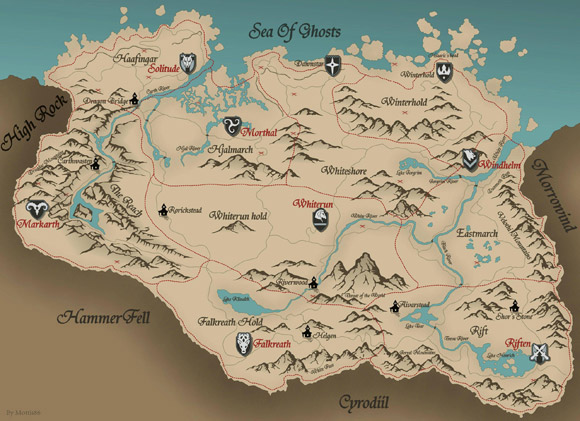 A reddit user named Mottis86 made this Skyrim map in Flash, the original is massive. Thank you Mottis86!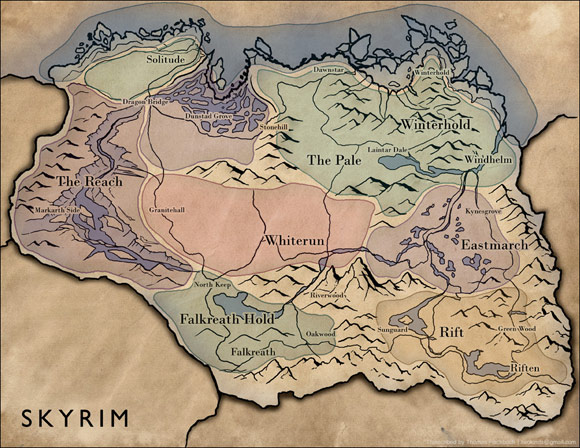 Map made by Thomas Fischbach. Thank you Thomas!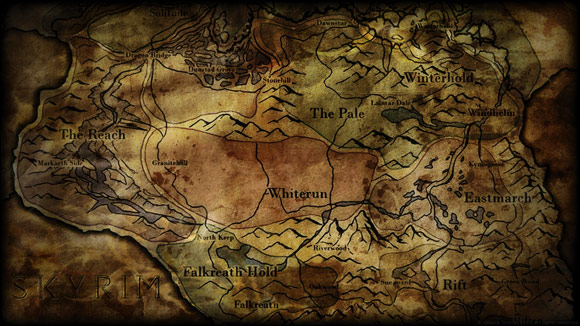 Dirty Skyrim Map by Solace Grace. Thank you Solace Grace!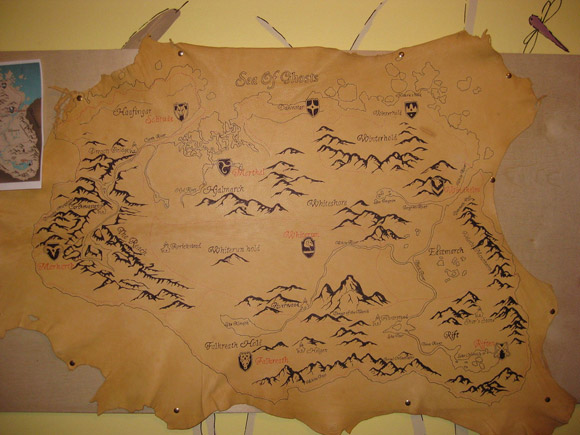 An impressive start to hand drawn and inked map on leather by Draakan. Thank you Draakan!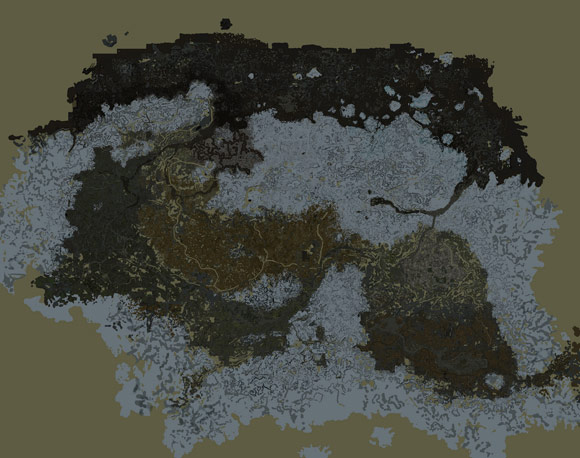 A strange map of Skyrim made by Ocean Lightwave using unique techniques. Thank you Ocean Lightwave!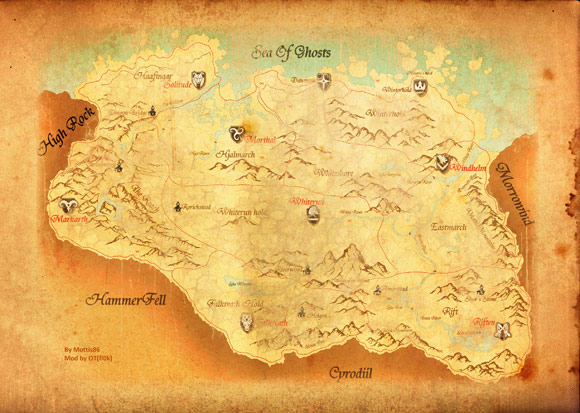 An alternate style Skyrim map by reddit user named Mottis86, modded by OT[fl0k]. Thank you Mottis86 and OT[fl0k]!
Location In Game Skyrim Map View
Skyrim Dragonstone Map
The Dragonstone is retrieved from the Drugar Overlord in Bleak Falls Barrow. On the front is a map showing other locations with Dragon Burial sites.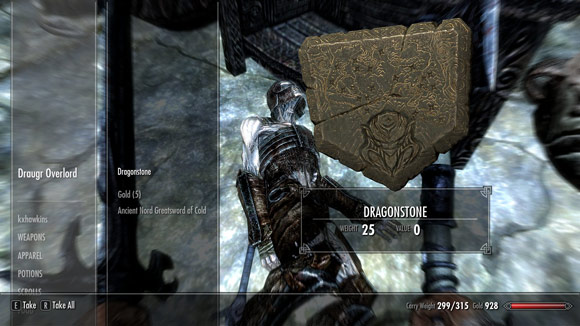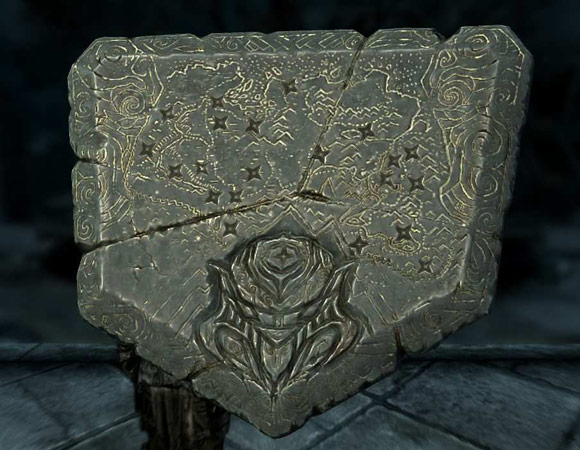 Skyrim Collectors Map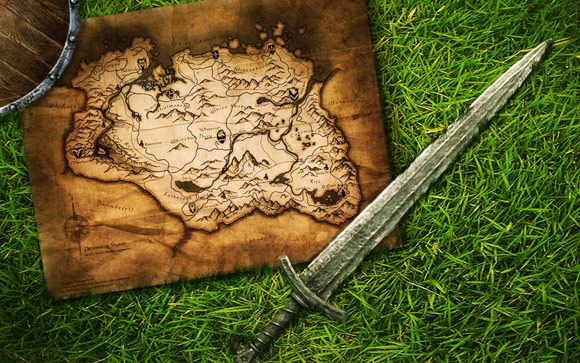 Skyrim Map on Bethesda's Wall
Tamriel Maps
Skyrim & Cyrodiil Combo Map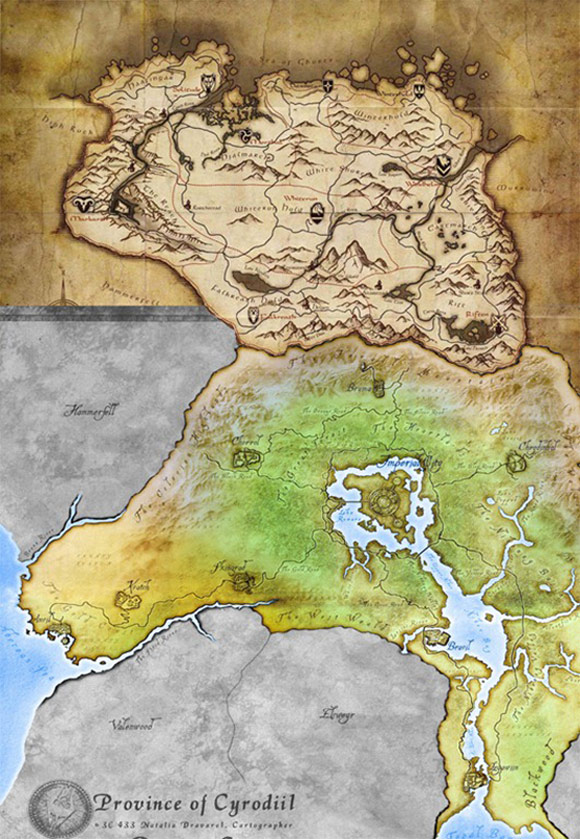 Skyrim Map Resources
That's a lot of different maps for The Elder Scrolls V: Skyrim and the greater Tamriel region. Did this help in your search for a good Skyrim map? What are your thoughts on Skyrim and its massive world? Please feel free to share your thoughts below and thanks for reading.
Subscribe: Get my latest journal entries and blog updates from Majamaki.com by subscribing to my RSS feed or subscribe via email.