Majamaki.com is the personal blog of Terry Majamäki.  Here you will find various ramblings that I like the share with the world from my everyday life. You'll find me writing my thoughts on favorite wines, food, music, video games, our traveling journeys, and an occasional milestone event in my life. It also serves a creative outlet for me, be it writing my thoughts, getting my emotions out, occasionally sharing my work, or sharing my amateur photography as desktops and wallpapers for your desktop or devices.
Personally, About Me…
I'm often referred to as a down-to-earth, laid-back person, one that is passionate about life and the lives around me. I love to cook (it was my first real profession), be it breakfast, lunch, or dinner, I'll usually make something pretty tasty from nothing, however breakfast is my favorite, as anyone around me on the weekend mornings will usually find out.  I've been a vegetarian since 1993, and a pescatarian since late 90's. I have always felt strongly about animal rights, environmental issues, and I often support various non-profit and politically charged organizations based on what I believe and my views on government and society.
As my family is from Finland, the traditional expectation is to be a Finnish Lutheran. However, while growing up I studied many religions to find the spiritually that made the most sense.  Buddhism is what drew me in and connected with my heart and soul. Since then I have had a strong belief in Buddhism and attempt to humbly practice and follow the Buddhism way in everyday life. Sharing and teaching my knowledge and skills is something that I've always felt is important in life. Not so much my personal views or opinions, while I'll share those too, but everything I know so that others may learn my knowledge.
When not working, I'm enjoying my life with my phenomenal wife, Jenny. She is the inspirational spark that makes my life so incredible. While she does not always realize it, often through her own creative personality and style, she is my muse that inspires and drives me to continuously be and do better in my work and the life around me.
Creative History
My creative juices started flowing back in the very early 90's when I found myself taking a lot of photographs of everything I could. At the time it was just a blur, but once seen and commented by friends and family, I started to realize that maybe this is something I can do for a living. While the photography wasn't that great, it was the tweaking and layering of items and photographs that was getting the reactions.
It was around this time when a good friend of mine first introduced me to the Apple Macintosh computer and Photoshop 2. After seeing what Photoshop was capable of, I quickly realized that I had to get a Mac and Photoshop. From that point on my life was dramatically changed forever.
Since then I've self-taught and learned from people I've met everything I know today about graphic design and Web development, to the tools I use to work my creativity. I constantly push myself to learn and grow in my creativity, never settling. I've also become an advocate for Apple and their brilliant products that make our lives great.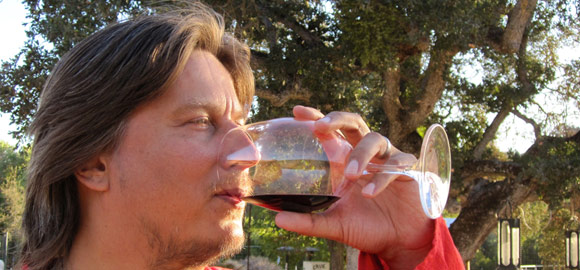 Things I Do
These are some of the things I enjoy doing:
Listening to a massive and continuously growing library of music, which is played in heavy rotation via my stereo, car stereo, iTunes, iPad, or iPod. I'm one of those people who still enjoys buying CDs and listening to whole albums. You can get a taste of my music selection from my last.fm profile.
When not listening to my music library I'm often listening to KCRW (89.9), my favorite non-profit, public radio station. They have some of the best music and programs you'll ever hear. They have live streams on their site or via iTunes, plus every show and featured artist, or host recorded live in studio available on demand or via Podcasting.
One of my worst, yet very enjoyable addictions is playing lots of video games. I'm a sucker for a good video game on the current generation of consoles.  My gamer tags are ImaginaryIdea on the XBOX and Mezziah on the Playstation.
Cooking home-made vegetarian food.  Cooking is very meditative and enjoyable for me.
Enjoying some really good wine or beer. I've started a decent wine collection of mostly California wines, CASS Wines is one of my favorites.
Being an amateur photographer and taking lots of photographs. You can see most of them on my Flickr photostream along with a few select photos on this site that make for good desktops.
Spending time with good friends and family.
Caring and playing with our cat, Jäger the Cat.
Gardening in my yard, it's very rewarding get into the ground and plant some life, then watching it grow and take on a life of its own.
Caring for our koi fish, we have five beautiful koi in our backyard fountain.
As co-founder of New Global Adventures, I'm usually working to create great experiences and events, checkout our events including VALENCIA Trail Race, Shangri-La Marathon and Yunnan Puzhehei Marathon.
Mountain biking, I love to go riding on the trails. Here's a video of me riding on Kona trail at Tapia Canyon. I try to go almost every weekend and usually track my progress on dailymile.
Watching or attending a Los Angeles Lakers game, I'm a long time Lakers fan.
Watching or playing tennis, I'm terrible at tennis but I love watching a good tennis match.
Snowboarding in the winter, when I get a chance I'm up catching some powder.
Going to museums or gardens.
Nature hiking.
Traveling as much as possible, be it locally or out-of-state or the country.
Maintaining ChowChow.org, my first Web site and still one that I maintain as a non-profit for the betterment of the Chow Chow dog breed. It has a very active community forum of Chow Chow owners.
Learning, I'm always learning, be it design, code, food, anything about life. It is essential to never stop learning.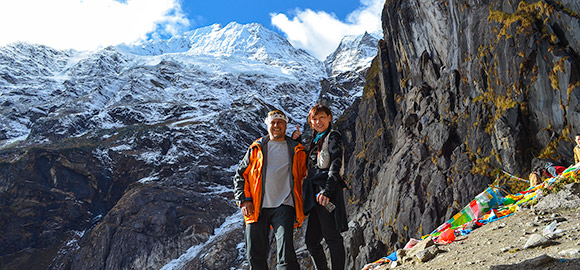 My Super Stores Rant
I've always strived to support smaller independent businesses for my needs. In current times it can be very hard find a good independent business that hasn't been crushed or surrounded by large corporate chain stores such as Wal-Mart, Barnes & Nobles, and Starbucks so-called "super stores". Companies such as these use business tactics and ethics that I don't believe in. Smaller companies seem to have better ethics and often understand the needs of people who live in their particular community. Please support your local and independent business.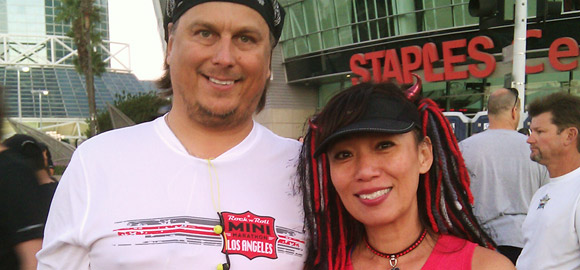 What Is Majamäki?
I often get asked about my name, most think its Asian, but when they see me then think I'm Hawaiian due to my tan skin tone. Well…I'm neither of those, instead I'm a native Californian, born in Burbank, my entire family is from Finland and it's a Finnish name. The translation means, "House on Hill" and it's pronounced "Maya-maa-key".
I think I've rambled on long enough, not that anyone will ever read through the entirety of this page. However if you did, now you know a little be more about Terry Majamäki.