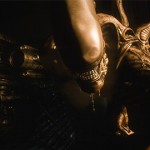 I dove into Alien Isolation with a little of caution, I wasn't sure what to expect after reading the mixed reviews that rated the game from phenomenal to sub-par. It seems like the game requires a good amount of patience and an open mind about how it should be played. Depending on the type of person who played the game, they either loved it or became irritated by the endless trial and error combined with the surprisingly extended length.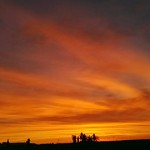 Last weekend was the annual Golf & Games Weekend at Hauli Huvila. The sunsets there are always beautiful, but they often turn out amazing when you've got some clouds in the sky. On Saturday we had some nice clouds and it made for a beautiful sunset.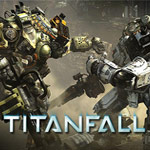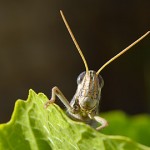 Caught this great photo in the garden while a grasshopper was hanging out on our fig tree.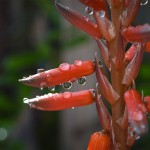 After the evening rainstorm I snapped off a few photographs of the fresh water drops throughout the garden, a few of them turned out nice enough to use as wallpapers.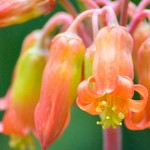 A new photograph showcasing rich detail and colors in hanging succulent flowers, with the front most flower in perfect bloom with some are not open yet and others are already staring to shrivel up, all against a beautifully blurred green background.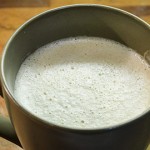 Wait, you want butter in your coffee? At first I was thinking that sounds completely ridiculous, who in their right mind would put butter in their coffee. However I've learned that it is actually good for your body and even better for your brain.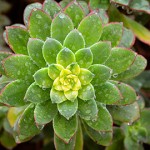 During a break in the rain I went out and snapped off a few pictures in the garden capturing the fresh water drops on the plants, this one of a succulent covered in water drops turned out really nice and can be used as a wallpaper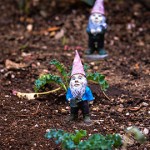 After a little spring gardening I took this great shot giving you the rich detail of the compost soil, the dark green kale leaves and the sun faded gnomes statues that work really well as a wallpaper for your desktop, tablet or phone.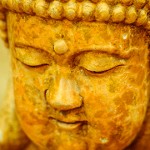 Wallpaper photograph of a garden buddha statue showing signs of breaking down, with small chips and cracks exposing the grainy man made surface beneath the stained paint, giving a closeup of the buddha's face and detail.