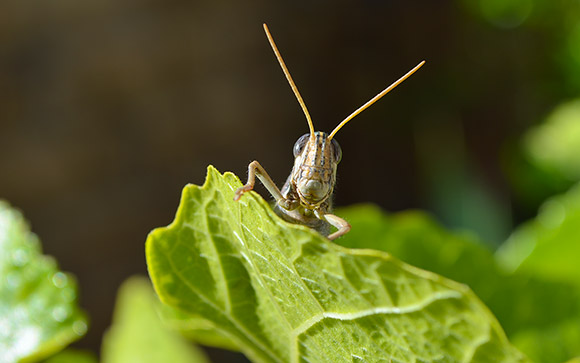 Caught this great photo in the garden while a grasshopper was hanging out on our fig tree. I love the details of the underside of the leaf, the face, eyes and tentacles of the grasshopper, each showcasing the amazing natural patterns provided by mother nature. This makes for a great wallpaper for the desktop, tablet, phone or even your Facebook cover. Download yours now and I hope you enjoy it.
Download Hello Mr. Grasshopper
Do you appreciate the details in the photo? Please feel free to share your thoughts and experiences in the comments below. Thanks for reading and I hope you enjoy the wallpaper.
Subscribe: Get my latest journal entries and blog updates from Majamaki.com by subscribing to my RSS feed or subscribe via email.