Being born in 1970, my baby and early childhood years were subconsciously filled with classic rock music. I suspect this is why I've always had a soft spot in my heart for the genre. The genre features music ranging from the late 1960's to the late 1980's, primarily focusing on the rock genre that peaked in popularity in the 1970's. There is no doubt that music from those decades has influenced many musicians and lives throughout the years. As part of My Favorite Music series, here is the next artist I want to share, I give you Crosby, Stills & Nash.
Crosby, Stills & Nash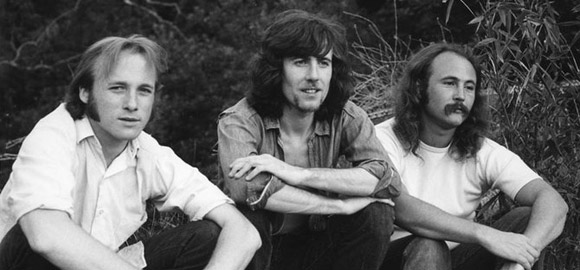 When you think about it, Neil Young and Crosby, Stills & Nash go hand-in-hand. The fact that Stephen Stills had been in the band Buffalo Springfield with Neil Young before starting CSN, plus you had Neil joining as the occasional fourth band member to make Crosby, Stills, Nash & Young (CSNY). It made perfect sense to write about CSN after my write up on Neil Young.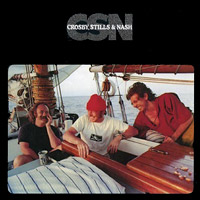 They have resonated with me just as heavily, but mainly with one incredible album that I could listen to countless times and it never seems old, their fifth album from 1977, CSN. Oddly enough it was their one of their albums without Neil Young. All of their albums are fantastic, for me there has always been something incredibly special about the songs on this specific album.
The album exudes pure classic folk rock melodies in songs Shadow Captain, Fair Game, Just a Song Before I Go, and I Give You Give Blind. Then you have true powerhouse songs that start out soothing and build up slowly driving into a hypnotic chorus in Cathedral, Dark Star, and Run From Tears. Combined with softer tunes that take you away in songs See The Changes, Carried Away, Anything At All, Cold Rain, and In My Dreams. They blend a harmonic balance of simple music with incredible group singing filled with thought provoking lyrics creates the perfect storm in their songs.
I only listened to their original music from the 70's, I never got into the new music they made when they reunited in the late 80's and into the 90's. I'm sure they are decent, but their original music will always be the best. For me, this will always be one of my all time favorite classic rock albums that I go back to regularly. If you have not heard it then I highly recommend getting a copy of it, open a good bottle of beer or wine, and crank it out of your stereo system. It is even better if your listening to it outside on a nice sunny day in the garden.
Video: Cathedral Live '79
Crosby, Stills & Nash Resources
Are you a fan of Crosby, Stills & Nash? Please feel free to share you thoughts in the comments below and thanks for reading.
Subscribe: Get my latest journal entries and blog updates from Majamaki.com by subscribing to my RSS feed or subscribe via email.