Originally I was going to write about all my favorite artists within the genre, however I realize that I've got a lot to say about some artists, some more than others. So I've decided to not follow the format I had originally written about and simply have one article feature one or more artists and simply make several articles that touch a genre. Because of this, my series of My Favorite Music, will be quite long and on going. So here are my thoughts on one of my favorite artist in the Classic Rock genre.
Being born in 1970, my baby and early childhood years were subconsciously filled with classic rock music. I suspect this is why I've always had a soft spot in my heart for the genre. The genre features music ranging from the late 1960's to the late 1980's, primarily focusing on the rock genre that peaked in popularity in the 1970's. There is no doubt that music from those decades has influenced many musicians and lives throughout the years. Here is the first artist I want to share, I give you Neil Young.

Neil Young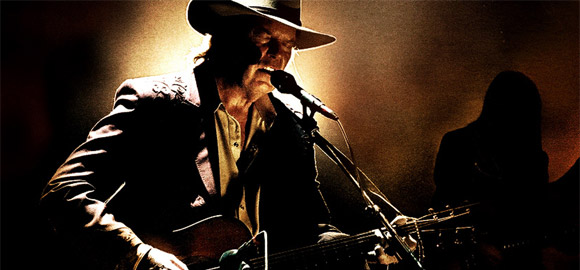 I knew about Neil Young for as long as I can remember, but I didn't really get into his music and begin to appreciate it until my mid to late twenties. It was his Decade album, a 3-record compilation of his music from 1966 to 1977 that really got me turned on to his music. The main song that originally drew me in was Cinnamon Girl, I loved that song and could listen to it again and again, it has the perfect guitar riff and chorus that makes for an incredibly addictive song.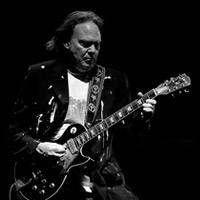 That compilation has some of his (and Crazy Horse) best work with songs like Mr. Soul, Sugar Mountain, The Loner, The Old Laughing Lady, Down by the River, Cowgirl in the Sand, Southern Man, Old Man, Heart of Gold, Tonight's the Night, Long May You Run, and many more. I mean it really is an exemplary collection of Neil Young's amazing first decade of song writing. I would listen to these three records all the time on my turn table through much of the 90's, and to this day it has been one of my main goto albums.
His songs are characterized by his unique guitar sound, deeply personal lyrics, and a signature singing voice. Blending a style of folk and rock with some songs bordering on country, however when writing with the Crazy Horse band the music turns to good old amplified rock 'n' roll. On many songs you can hear them turn into a jam session that could go on and on, they are very soothing. Much like Bob Dylan, he is widely regarded as one of the most influential musicians of his generation.
Any of Neil's songs can put a smile on my face while giving me that warm comforting sensation…his music touches the soul.
Because of Decade I've purchased almost all of his albums and continue to pickup his new ones as he is still making music. It's quite astonishing that he's still cranking out a new albums every few years. While not all of them have been big hits, they all showcase his heart, soul, love, and passion in life. Many of his songs take on and challenge real world issues, politics, and current events as he protests the wrong doings of our world while giving insight on how to do it right. Regardless if he's rocking out with Crazy Horse or doing his more mellow solo style there is something incredibly soulful and soothing about his music.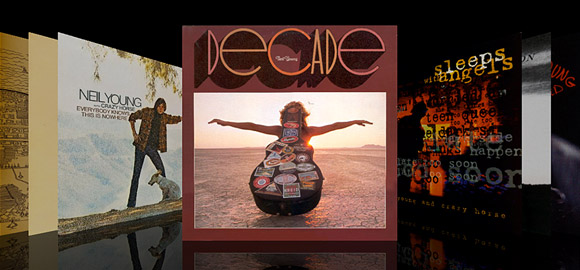 Favorite Albums
Over 30 albums and still counting there is vast selection of music to appreciate and enjoy from Neil Young, while not every album or song strikes home for me, there are plenty that do and these 7 albums are my favorites.
Decade
Everybody Knows This Is Nowhere
Harvest
Harvest Moon
Unplugged
Sleeps With Angels
Greendale
Best Neil Young Experience and Memory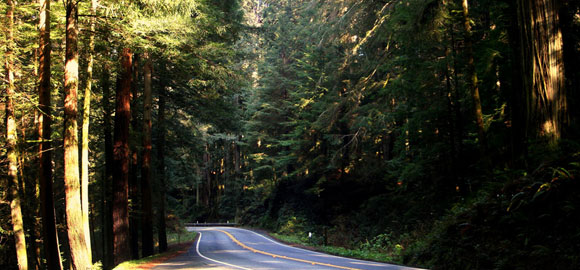 One of my most fondest memories of Neil Young's music was driving on the Redwood Highway, HWY 199 from Grants Pass, Oregon to Crescent City, California. I had driven into the night on the Oregon side and then slept in the car at the California border. Then continuing my journey, it was beautiful morning with the sun breaking through the lush forest trees and the river along the side of the road all while I had Neil's Unplugged playing in my car. That drive with the gorgeous landscape, driving with the breeze coming into the car, and have Neil's music playing captured the essence of his soulful music and it made that drive perfect.
Neil Young Videos
Neil Young Resources
Are you a fan of Neil Young? Please feel free to share you thoughts in the comments below and thanks for reading.
Subscribe: Get my latest journal entries and blog updates from Majamaki.com by subscribing to my RSS feed or subscribe via email.