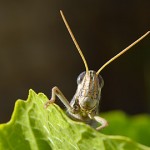 Caught this great photo in the garden while a grasshopper was hanging out on our fig tree.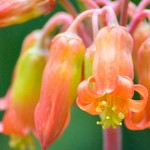 A new photograph showcasing rich detail and colors in hanging succulent flowers, with the front most flower in perfect bloom with some are not open yet and others are already staring to shrivel up, all against a beautifully blurred green background.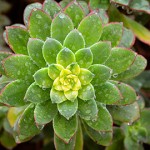 During a break in the rain I went out and snapped off a few pictures in the garden capturing the fresh water drops on the plants, this one of a succulent covered in water drops turned out really nice and can be used as a wallpaper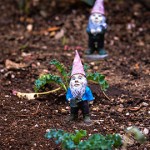 After a little spring gardening I took this great shot giving you the rich detail of the compost soil, the dark green kale leaves and the sun faded gnomes statues that work really well as a wallpaper for your desktop, tablet or phone.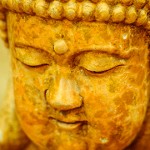 Wallpaper photograph of a garden buddha statue showing signs of breaking down, with small chips and cracks exposing the grainy man made surface beneath the stained paint, giving a closeup of the buddha's face and detail.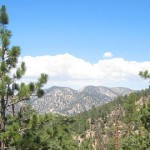 For many achieving an inner peace within ourselves can prove to be challenging. I share my thoughts on one of the ways I am able to regularly achieve inner peace in my life with the hopes that it will help others do the same.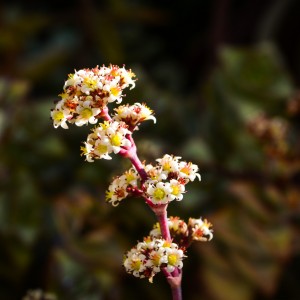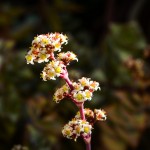 Spring is here and the garden is springing with life! New leafs and flowers are popping up from their dormant winter sleep. Here are a few shots I took in the afternoon sunlight of some of the succulents in our garden. Use them as wallpapers for your desktop, iPad, iPhone, or Facebook Cover.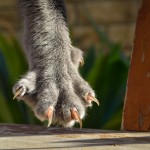 While enjoying some nice warm SoCal winter weather in the garden outdoors I caught a handful of photos showcasing some of the wonderful details of our Russian Blue cat, Jäger. Here are five wallpapers available for download in various formats.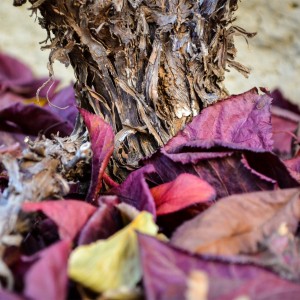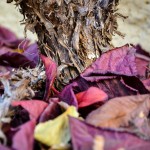 We have two wine grape vines and the contrast of the purple leaves against the trunk of the vine makes for a nice wallpaper to download.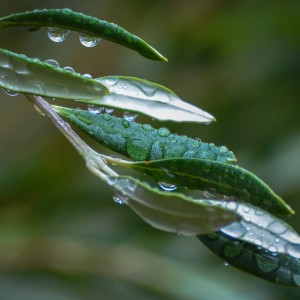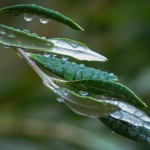 Living in southern California we get spoiled by the endless sunny days and lack of real rain or seasonal weather. So when we do get rain, it feels great. This November morning after a break in the rain I stepped out into the yard and captured a few photographs of water drops on our trees, plants, and vegetables. A few of them turned out decent enough to use as wallpapers.