The last few days we've been getting some much needed rain. California has been going through a very dry and warm winter season, so it's nice to finally get some rain. Hopefully we'll get a lot more with some cooler weather so we can get some snow in the mountains.  During a break in the rain I went out and snapped off a few pictures capturing the fresh water drops on the plants, this one of a succulent covered in water drops turned out really nice and can be used as a wallpaper for your computer, tablet, phone or Facebook cover. I hope you enjoy it.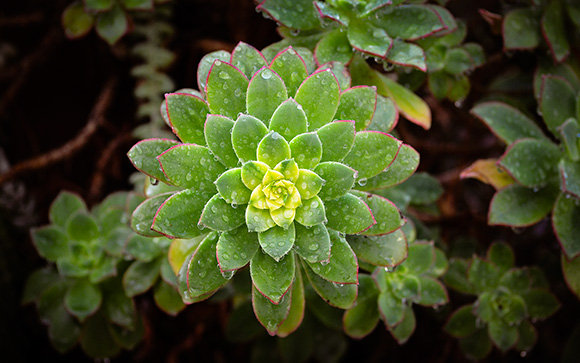 Download Wet Succulent
Do you enjoy the rainy weather? Please feel free to share your thoughts and experiences in the comments below. Thanks for reading and I hope you enjoy the photos.
Subscribe: Get my latest journal entries and blog updates from Majamaki.com by subscribing to my RSS feed or subscribe via email.