Succulents are great plants that work well in desert climate, and the best thing is they provide an extremely rich variety of textures, patterns, and colors. Their blossoms are often beautiful and vibrant when blooming, yet when they dry up they still develop a new type of beauty to enjoy.
Living in Valencia, California you don't want to have grass or water heavy plants. It's a dry climate with hot summer days that frequently hit 100º degrees. When we bought our home, it was nothing but grass in the back yard, it looked lame and boring, ready to suck up a lot of water, and require regular mowing. We tore all the lame grass out and planted succulents, a couple of trees, and a fountain with some koi fish.
Yesterday I caught some nice afternoon Winter lighting conditions and took a handful of photos of succulents located around our garden. Here are the best ones that I've retouched and cropped that will make for great wallpapers for your desktop, laptop, iPad, or iPhone. Feel free to share and I hope you enjoy them.
Sunlit Succulent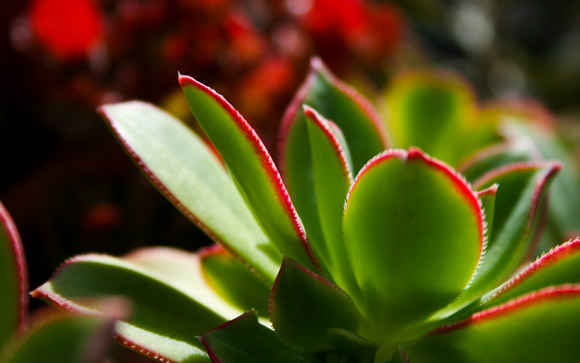 Download Sunlit Succulent
Fuzzy Leaves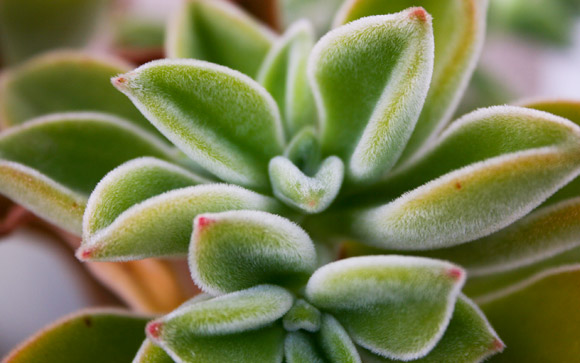 Download Fuzzy Leaves
Fuzzy Blossom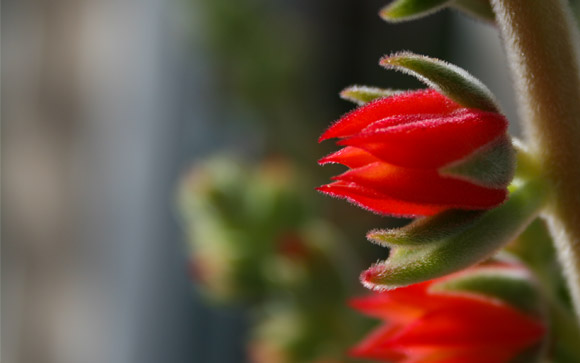 Download Fuzzy Blossom
Fuchsia Blossom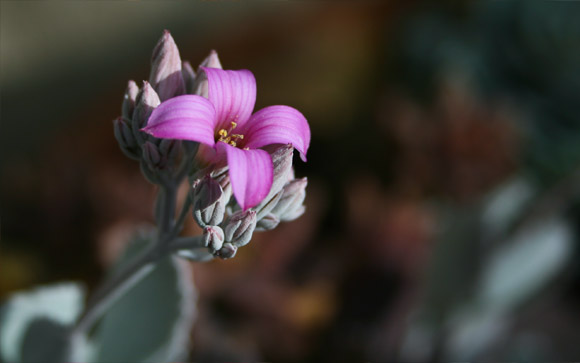 Download Fuchsia Blossom
Dried Blossom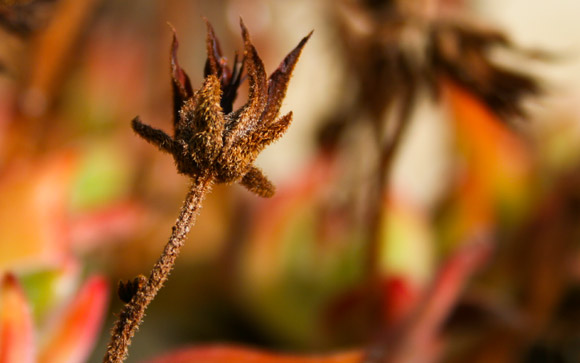 Download Dried Blossom
Dried Blossom Forest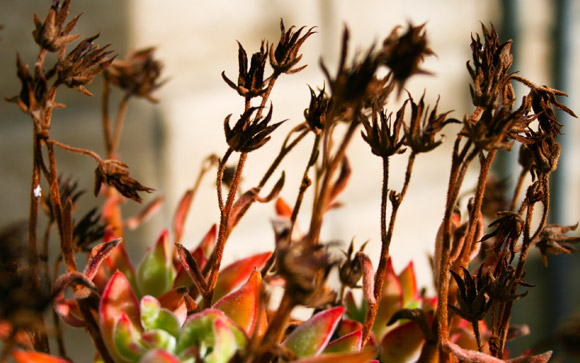 Download Dried Blossom Forest
Deep Purple Star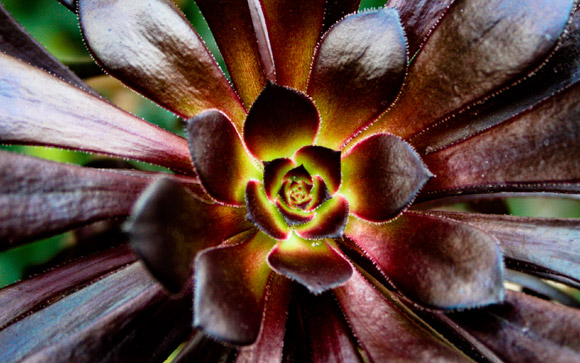 Download Deep Purple Star
Crimson Glitter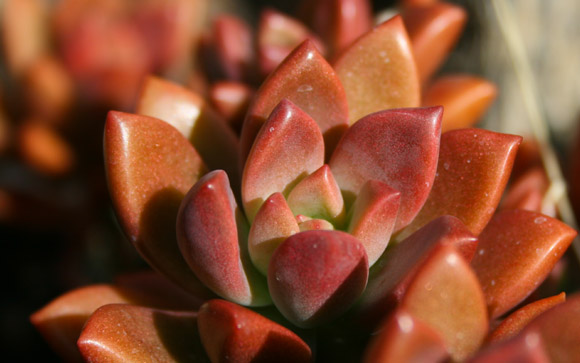 Download Crimson Glitter
Canary Gnome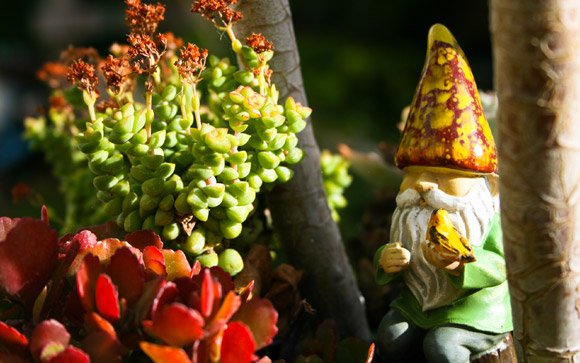 Download Canary Gnome
Download All Garden Succulents
Garden Succulents in January: Zip
Resources
Do you enjoy succulent plants? Please feel free to share your thoughts below, thanks for reading, and I hope you enjoy the desktops!
Subscribe: Get my latest journal entries and blog updates from Majamaki.com by subscribing to my RSS feed or subscribe via email.