Spring is officially here today and it's already showing itself off in our garden. Our fruit trees are starting to get their first flowers which will eventually turn into fruit. Here are two photos from our trees, the first is from our purple cherry plum tree that eventually has those deep purple leaves with lots of little plums that are the size of a cherry, they are very sweet.
The second is from our four in one fruit tree that has plum, apricot, nectarine, and white peach all growing on one tree. Somehow they spliced a plum tree when it was young with branches of apricot, nectarine, and white peach and it managed to grow just fine, surprisingly producing a good amount of each fruit every year.
These wallpaper backgrounds are available to download for your desktop, iPad (now in new iPad 3 size), iPhone, and Facebook Timeline Cover sizes. I hope you enjoy them and please feel free to share them!
Cherry Plum Blossom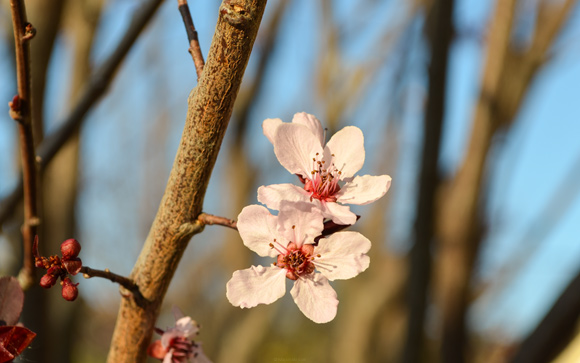 Apricot Blossom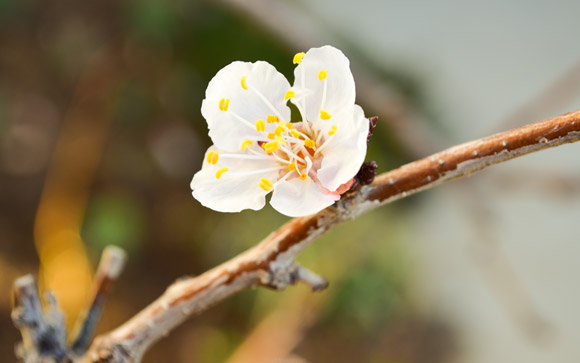 Download
Do you enjoy flower blossoms? Please feel free to share your thoughts below and I hope you enjoy these wallpaper backgrounds for your desktop, iPad, iPhone, or Facebook Timeline Cover!
Subscribe: Get my latest journal entries and blog updates from Majamaki.com by subscribing to my RSS feed or subscribe via email.