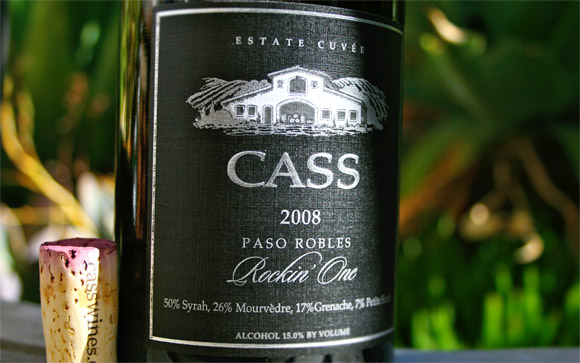 Our good friends Neil and Diana Evans introduced us to Cass Wines a few years back. On our first visit we were impressed with their wines, I think we brought home 6 bottles, maybe more. However, it wasn't until the days and weeks after our visit when we started to open up the wines at home, we started to realized how amazing their wines really are.
As we opened a bottle at home, after tasting it, Jenny and I both looked at each other and said "Wow, this is really good". I can't remember the exact one we opened, I think it might have been an 2004 Sryah. The more it breathed the better it would get. Everything about it was amazing, the aromas, the taste, and flavors. We were very impressed. Each of the bottles we opened continued to impress us to the point that we realized we had come across an amazing winery with some incredible wines. Since then we've become wine club members and big fans of Cass Wines.
Cass wines are rich, lush, and velvety.
Rockin' One is a red blend that is one of our favorites (they also have Rockin' One white that is fantastic), it's a wonderful blend of Syrah, Mouvèdre, Grenache, and Petite Syrah. Easily one of their best wines. The two photos here are of the 2008 Rockin' One. I felt these macro shots turned out nice enough that they would make for nice desktops or screen saver images.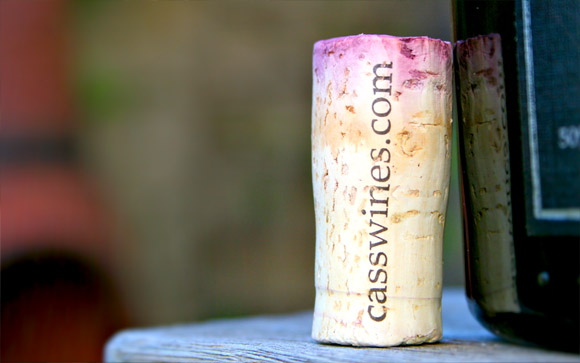 The Cass winery and wine tasting room is a great place to visit when in Paso Robles. The owners Steve and Ted along with the staff are great people to hang out with while enjoying their great wines along with some delicious food from their kitchen. They also make their own truffled goat cheese that is devine, I highly recommend picking some up when visiting.
By now you get the point, they make great wines that are truly worth enjoying. If you have the opportunity to enjoy some of the wineries in Paso Robles, then take the time to stop by Cass Wines.
I hope you enjoy these images for your desktop, iPad, or iPhone.
Download
Resources
Have you enjoyed Cass Wines? What are your thoughts? Please feel free to share your thoughts below and thanks for reading.
Subscribe: Get my latest journal entries and blog updates from Majamaki.com by subscribing to my RSS feed or subscribe via email.