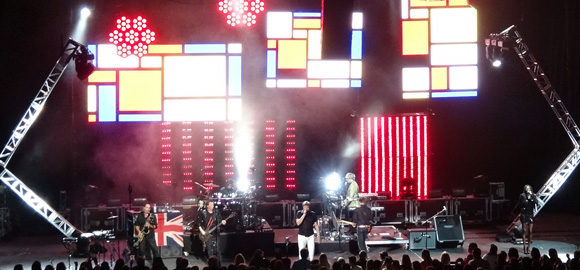 Duran Duran was one of the biggest Britpop bands from the 80's and 90's that dominated the MTV air waves and Billboard charts. While I've never been a big fan of the band, they do have several classic hit songs that helped define pop music in those decades. The band was a huge hit with the ladies, and sure enough when my wife Jenny saw them coming into town to play a show she jumped at opportunity and got some tickets.
At first we were going to sell the tickets since the show was in Costa Mesa, which is about an hour and half drive for us. The tickets didn't sell so we decided to go to the show. We brought Ryan with us to allow him to experience a little bit of the 80's phenomenon of Duran Duran. While we got there about 30 minutes late, our seats were great, located at the center of the outdoor Pacific Amphitheater.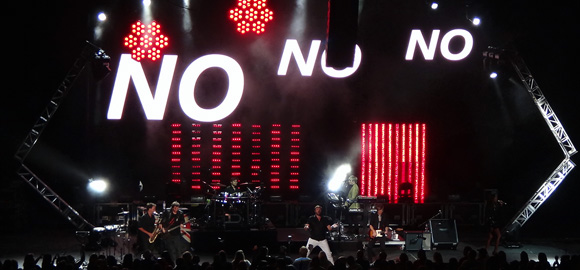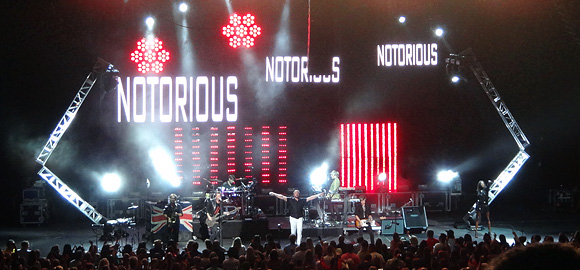 Surprisingly after all these years with most of the band is in their 50's, Duran Duran sounded pretty darn good. Below are four videos from the show including Hungry Like The Wolf and Wild Boys. However they did not play Rio, one of their big songs that Jenny was really looking forward to hearing. In the third video in the playlist below, they asked everyone in the audience to turn on the light on their phone and point it to the stage. It made for a very cool moment as most of the audience did this and it looked like a field of stars.
Overall it was a fun show, definitely a major flash back to the 80's and 90's for me and Jenny, plus Ryan seemed to enjoy it quite a bit. He even recognized Hungry Like A Wolf when they started playing the song. Even though I'm not a big Duran Duran fan, I'm glad that the tickets didn't sell and we went to enjoy the show. I hope you enjoy the videos, jump over to my Flickr for additional Duran Duran concert photos.
Duran Duran Resources
Duran Duran Setlist
Here is the setlist from the Duran Duran concert we attended at the OC Fair in Costa Mesa on August 11th, 2012. We missed the first half hour and I think we got there during Come Undone.
Before the Rain
Planet Earth
A View to a Kill
All You Need Is Now
Being Followed
The Reflex
Come Undone
Safe
Union of the Snake
Girl Panic!
The Man Who Stole A Leopard
Notorious
White Lines
(Grandmaster Flash & Melle Mel cover)
Careless Memories
Ordinary World
Hungry Like the Wolf
(Reach Up for the) Sunrise
Wild Boys / Relax
(Frankie Goes to Hollywood cover)
Encore:

Save A Prayer
Girls on Film
Are you a Duran Duran fan? Please feel free to share your thoughts in the comments below and thanks for reading.
Subscribe: Get my latest journal entries and blog updates from Majamaki.com by subscribing to my RSS feed or subscribe via email.