The annual Angeles Crest 100 Mile Endurance Run occurred this past weekend on July 21st and 22nd. A grueling 100 mile endurance run that takes place on parts of the Pacific Crest Trail through the Angeles National Forest located in the San Gabriel Mountains north of Los Angeles in Southern California.
Every year in the heart of the Southern California Summer somewhere between one hundred to two hundred endurance runners who have trained for months for this event come together to take on a life challenging endurance ultramarathon run that will push their bodies and mental state into the a realm only a select few will ever experience. This race is as much about physical strength and stamina as it is about will power, persistence, and determination to keep on going, mentally pushing your body and pressing on to the finnish line.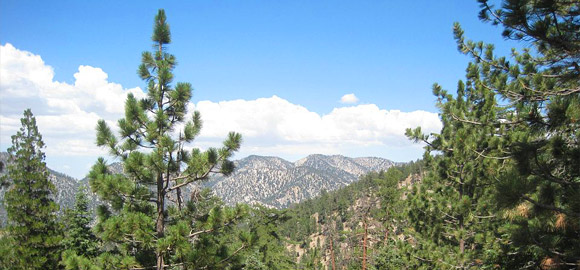 Starting off in the small mountain town of Wrightwood at 5:00 am on Saturday morning from the North side of the Angeles Crest Forest and finishing on the South side in the city of Altadena. The trail has a combined elevation gain of 19,100 feet up and 24,200 feet down with seven major mountain peaks throughout the trail course.
Jussi Hamalainen
This year 166 runners were signed up, 125 started, however only 75 were able to complete and finnish the 2012 Angeles Crest 100 Mile Endurance Run before the 33-hour cut off time. One of those runners who did cross the finnish line is Jussi Hamalainen, a 66-year-old Finn who has been a long time family friend. He runs this event ever year, in fact, this year marked his 25th anniversary since starting the first one back in 1986 and Jussi has run and finished this 100 mile run 25 times.
Team Jussi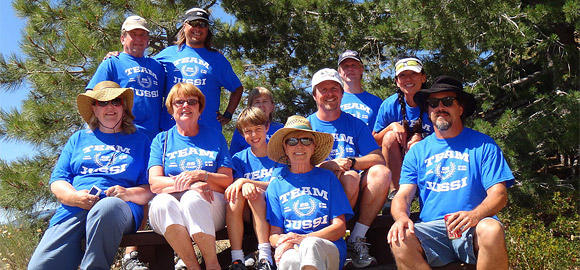 Throughout the years my Uncle Pauli and his sons Ari and Jarno have helped coach and aid Jussi on each of his runs, they call themselves Team Jussi. They provide service at most of the checkpoints along the course, setting up a chair with the necessary refueling energy foods, drinks, and aid that allows Jussi to briefly rest and refuel within a few minutes before continuing on the next leg of the race. In addition to Pauli and sons, other family and friends would join along at the checkpoints to help provide support and motivation for Jussi. Some will pace with Jussi on sections of the course from one checkpoint to the next giving him a boost of support by running along with him.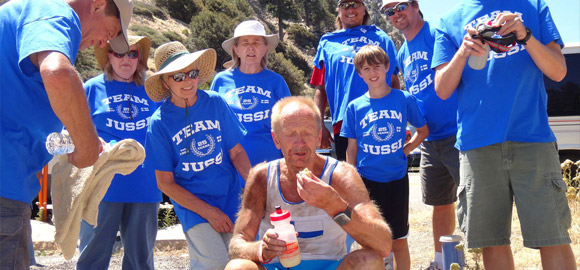 This year to honor Jussi's 25th anniversary run, Jarno had made Team Jussi shirts in classic Finnish blue and white for everyone supporting Jussi to wear. Jenny and I attended this year to support and help pace him on a few segments of the course. We met up with the family at the Islap Saddle checkpoint which is about 26 miles into the course. Jussi had a big team of support at this station with 11 of us including Pauli, Jarno, Ari, Nicolas, Pirko, Maikka, Tuula, Tuula, Roy, Jenny and myself. As Jussi descended down the mountain side into this checkpoint, he had a big smile on his face as he saw all of us rooting for him in our Team Jussi shirts.
Pacing Jussi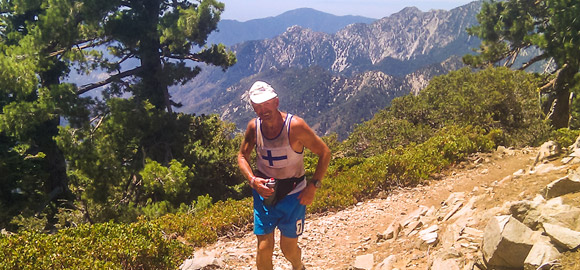 Normally they do not allow pacers until the second half of the course unless the runner is over 65, then your allowed a pacer anywhere along the course. Jussi is 66, and a legend among the Angeles Crest 100 Mile Endurance Run runners. I paced with him from the Islap Saddle to Eagle's Roost checkpoints, a 4 mile leg of the course that started at 6,718 foot elevation with a 1,228 foot climb in the first 1.6 miles peaking at 7,868 feet before running down. It was a beautiful clear Summer day with the temperatures climbing into the high 80's and breaking into the 90's with a light breeze that would pass through every now and then.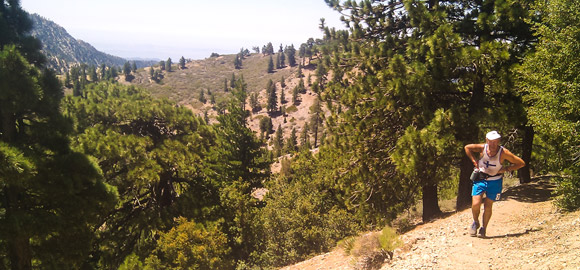 It made for a challenging steep climb but we stayed steady pushing forward step by step while passing a handful runners along the way up. Once we crested the peak it was all about keeping a steady running pace down to the next section of climbing. We had another smaller climb before coming down into Eagle's Roost checkpoint at 6,620 foot elevation in about 1 hour 15 minutes. My body was definitely feeling it, the combination of the elevation, climb, and heat had me pretty exhausted by that point.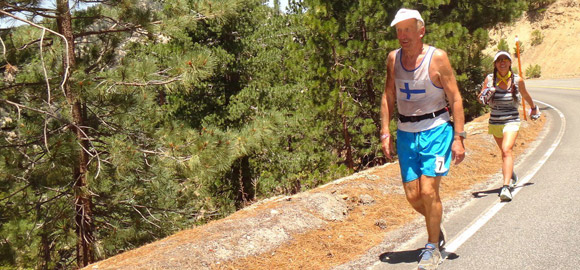 From here Jenny paced with Jussi on the next leg of the course to the Cloudburst Summit checkpoint, a 7.5 mile distance with a long slope down into Cooper Canyon that leads into a tough climb up to the checkpoint. Jenny is a strong runner, she has done several trail runs and marathons, however the combination of the heat, high elevation, and climbing provided a challenge, she was able to pace with Jussi through most of this segment of the course, but on the last bit climbing up she fell a little behind. We were waiting at the checkpoint, when I saw Jussi coming up without Jenny I got worried. He said to go down to her to her and bring water. I had a can of coconut juice with me and I ran down, after about a half a mile or so I caught up with her, she guzzled down the coconut juice and was able to press on to the checkpoint to complete that leg of the course.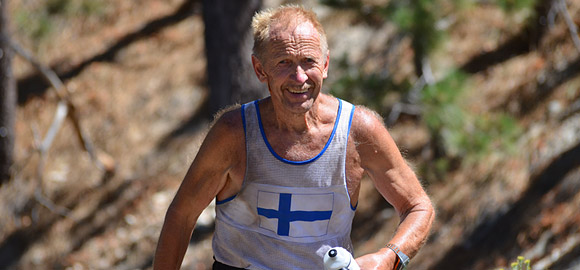 It takes an incredible amount of patience, will power, strength, and determination to push through this 100 mile endurance race.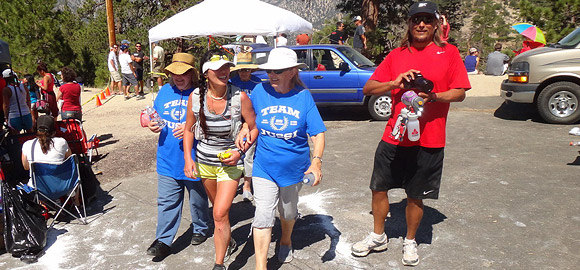 Afterwards, we drove to the next few checkpoints to wait and support Jussi as he came through, Pauli and Jarno helping him refuel and briefly rest before continuing on the course. Jussi was on pace to complete the 100 miles between 28 to 29 hours, that's pretty much non-stop running, walking, climbing through the Angeles Forest and mountains. Going into the evening Jarno paced with Jussi for 15 miles on the course. As the sun sets, the night becomes very dark here as there are no lights, only a flashlight that Jussi and Jarno carried to light the path as they made their way through the course.
After 40 plus miles, you begin to see the physical and mental toll it takes, but Jussi had a strong spirit to push on!
The sun was setting as this race began to shift into dark nighttime running with a flash light see the trails.
Finishing The Angeles Crest 100 Mile Endurance Run
We had gone home to rest and sleep, although it was difficult to sleep knowing that Jussi was out there running through the entire night. In the morning we got up and headed to the finnish line at Loma Alta Park in Altadena. Throughout the course checkpoints Jussi had continuously improved his placement in the race, moving from 65th from the first checkpoint to finishing 38th with a final time of 29 hours 13 minutes and 9 seconds. He finnish strong too, Jenny paced with him the last few miles helping him pass one runner, Kate Freeman, who finished 42 second behind Jussi. A remarkable feat for any human, but especially a 66-year-old man from Finland. GO JUSSI!
Jussi finished the 100 mile race coming in very strong to place 38th at 29:13:09
Respect and Admiration
While I always knew Jussi was a runner, I had no idea about this event until recently, nor about his incredible ability to run a 100 mile endurance run. What amazed me even more was that not only did he run this 100 mile run, but since 1986, he has completed 36 100 mile runs and several shorter distance runs for over 65 races. Pacing with him for only 4 miles, I was able to experience both his physical and mental strength showing his ability to push on. A remarkable feat that truly showcases the human spirit and it's ability to endure.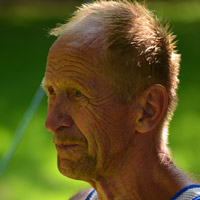 The experience from the Angeles Crest 100 Mile Endurance Run this weekend was incredible. I've gained a new found admiration for Jussi and my family, it was very inspirational to witness Jussi and all the runners going through this race. I look forward to supporting Jussi on his future races. It makes me want to push my running further to try for my own endurance runs. I don't know if I'll ever do a 100 mile run, but I'm certain that I'll be going for 25k and even 50k runs in the future as I continue to build up my running strength and endurance.
Being a part of this was a humbling and inspirational experience for me.
Since setting a goal of getting healthy and maintaining an active lifestyle on my 41st birthday back in September,  I've gone from running a half a mile around my neighborhood block to running my first half marathon in San Francisco this next weekend on July 29th. I've lost 30 pounds and I'm 10 pounds away from my ideal weight of 190. Thanks to the inspiration and support of my amazing wife Jenny, and now the inspiration from witnessing Jussi's 100 mile run, I'm going to continue pushing my body to live healthier.
Resources
Do you know Jussi? or have you experience the Angeles Crest 100 Mile Endurance Run? Please feel free to share your thoughts in the comments below.
Subscribe: Get my latest journal entries and blog updates from Majamaki.com by subscribing to my RSS feed or subscribe via email.