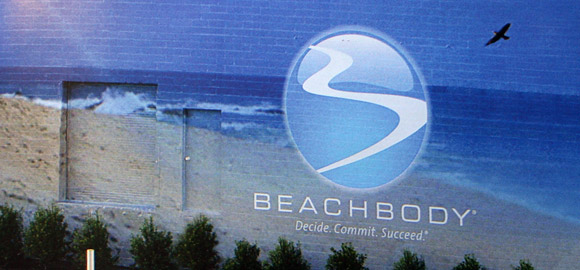 The day has finally come… my last day working at Beachbody, LLC. was Friday, January 6th 2012. After 6 years and 8 months it is time for me to move on to the next stage of my life. I have enjoyed a great deal of success, growth, and happiness being a part of Beachbody's family and it's tremendous success. For this I am grateful to have been able to be a part of it.
I've always been a strong believer in making sure you love your work, enjoy the people you work with, in a positive, energetic work environment. Otherwise find another job, it's never worth getting paid to be unhappy. Beachbody had all of this for me (not the unhappy part). Their mission and core purpose is: Help people achieve their goals and enjoy a healthy fulfilling life. To achieve their core purpose they follow these core values:
Commit and deliver on your promises
Treat people with respect and be courageously forthright
Take initiative to improve everything
Work with passion, enthusiasm, and common sense
It is rare to find a company with such a great core purpose and values. It is even more rare when a company actually walks the talk and delivers on this every day. This kind of vision and passion is part of what makes Beachbody so special. For those who don't know who Beachbody is, they are the creators of popular in-home fitness programs like P90X, Insanity, TurboFire, and nutritional supplements like Shakeology.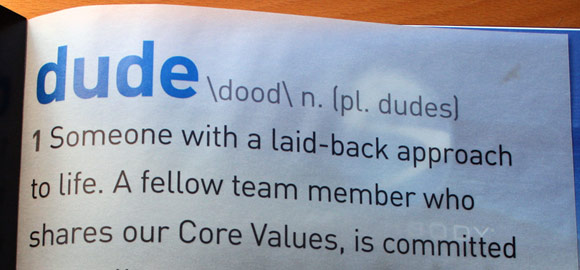 Working At Beachbody
When I started, back in May of 2005, I was hired as a Sr. Web Designer into a team of 4, I was the 5th member of the Web Team. I believe the company size was somewhere around 60 to 70 employees at the time. A good size that allows you to get to know everyone in the company, also at that size you are often, one way or another, involved and contributing to everything that is going on to achieve the company's goals.
After a handful months I was presented with an opportunity to become the Online Creative Director and manage the Web Team. My boss, Rich Abronson, was moving on to start his own start up company, Gumiyo. Then Neil Evans became my boss, easily one of the best bosses I've ever had the pleasure to work with, and it was an honor. He provided all the coaching, motivation, and support to allow me to grow and lead the team to take it to the next level. I learned a lot from Neil and over the years we became close friends.
They entrusted and empowered me to always do the right thing, to help the company succeed and grow while I applied my creativity and skills. That trust and support lead me to be more passionate about my career and life. When you work that long in one organization, often putting in 50, 60, 70, hours a week, it becomes a large part of your life.
It becomes a second family, your work family, in this case the Beachbody family.
Fast-forward several years and the company has experienced tremendous success, year over year growth, expanding to over 700 employees. In the years I helped grow the Web Team from the five that we started with, into a greater Online Team with around fifty team members to support the online needs and growth of the business.
Throughout the years I pretty much had my hand in everything that we did Online, whether it was overseeing the teams, providing direction, decision making, to hands on creative design, Web development coding, and project management, even sometimes doing product photo shoots. My primary focus was our ecommerce driven site Beachbody.com with all our branded product sites that lived within the Beachbody umbrella including; P90X, Power 90, Hip Hop Abs, Slim in 6, ChaLEAN Extreme, Insanity, Turbo Jam, Yoga Booty Ballet, beauty products Timeless Secret and Derm Exclusive, and many more brands, to our community and network sites TeamBeachbody.com (formerly known as Million Dollar Body, and before that My Beachbody), the Coach Network, and Shakeology, and pretty much the entire world of Beachbody online through Web sites and emails. Anything that was viewed or accessed by our customers online, the teams I managed executed the Web project management, creative design, Web development, and quality assurance of parts of it.
They always did it with great passion and commitment to creating an excellent product and Online experience for Beachbody customers.
The Beachbody Teams
The team breaks down into several smaller teams that work together harmoniously to successfully launch projects, including, Web Design, Web Development, Email Development, Web Project Management, and Quality Assurance teams. Additional teams that I did not manage but we worked directly with regularly included Business Leaders, Product Development, Success Story, Media, Telemarketing, Customer Service, Experience Managers, Project Managers, Information Architects, Creative, Video Production, Engineering, IT, Social Media, SEO, Legal, Network, Finance, and Operations teams. Every team had their role and everyone harmoniously works together like a well-oiled machine.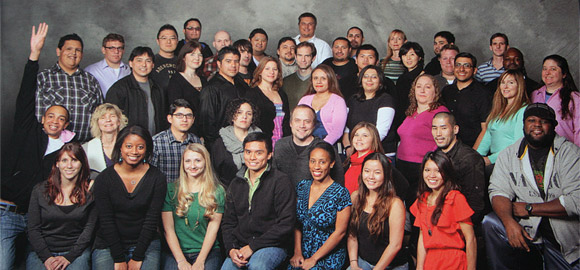 The combined trust, empowerment, and creative freedom that I was given from owners Carl Daikeler and Jon Congdon, plus working with all the amazingly talented people within each of these teams, and throughout the whole company, that made working at Beachbody such a joy. Everyone there was an expert in their position, yet we were open and collaborative in working together to achieve the company goals. There was no politics or backstabbing as in some organizations. The company culture promoted an open entrepreneurial culture and we all believed in it, which resulted in a fun thriving work environment.
The Beachbody People
It has been a pleasure to work with all of these people throughout the years, I am humbled and grateful to have been able to work with such smart, creative, talented people and experience all the opportunities we have had together over the years in helping Beachbody succeed.
I want to thank the following people who I worked with regularly:
Dewi Datau, Teresa Shyy, Helen Alexyeva, Louise Bak, Karineh Artoonian, Andro Barac, Charles Conroy, Suzy Eastman, Ericka Gettman, Carolina Gutnisky, Keith Queen, Christine Ernst Bode, Eileen Fraser, Brian Rodine, Rick Shiu, Ira Jones, Mike Karpenko, Bret Donaldson, Amy Ludwig, Cecilia Magallanes, Mark Nelson, Debra Pivko, Whitney Provost, Steven Ramdhani, Craig Schriber, Karen Tonnis, Andrew Farris, Matthew Jensen, Michael Goode, Velvet Brown, Philippa Bernstein, Brad Ramberg, Seth Tuckerman, Wendy Burnside, Robin Gorelick, Evan Scher, Jemima Wechsler, Babak Azad, Jason Barnes, Patrick Hefler, Frank Hernandez, Josh Horwitz, Brian Holland, Theda Petilos, Scott Plesha, Sandi Bouhadana, Pierre Abraham, Laura Aston, Jennifer Bentz, Holly Dudley, Keith Harris, Anie Hong, Ken Klimaszewski, Dena Krischer, Ling Lee, Ryan McCracken, Eva Parseghian, Chamli Tennakoon, Ellen Venjakob, Sam McKenney, Kristine Adams, Stephanie Kaseman, Soo Kim, Blair Warner, Steve Baltazar, Jose Cuevas, Maureen Frontino, JD Guerrero, Elisa Lenox, Heather Church, Gina Villavicencio, Lauren Murphy, Shemeka Green, Arthur Maier, Laura Robinson, Matthew Talesfore, Dolores Thompson, Oswaldo Busquets, Cheryl Aday, John Baccelli, Darcy Bell, Ryan Pennington, Matthew Sublet, Saeed Gorbani, Steve Winshel, Antony Chhan, Garima Goel, Shandle Green, Rick Guzman, Ashish Jain, Siddharth Jain, Ara Juljulian, Errick Krauss, Gary Liau, Jose Lustre, Coreen Marshall, Jon Narong, Robin Raiszadeh, Aarthi Sridharan, Jennifer Stuckey, Roderick Tjandra, Javier Velador, Denis Faye, Fredd Parr, Jacquelyn Renner, Jordana Haspel, Jennifer Sylva, Pamela Matthews, Michael Welch, Brian Woldman, Daniel Park, Thomas Ocampo, Erika Brule, Kip Realph, Marina Randolph, Yi Hsin Chang, Heather Lavey, Larry Zimberg, Dave Jansen, Matthew Wolinski, Ned Farr, Debbie Siebers, Shaun T., and Chalene Johnson.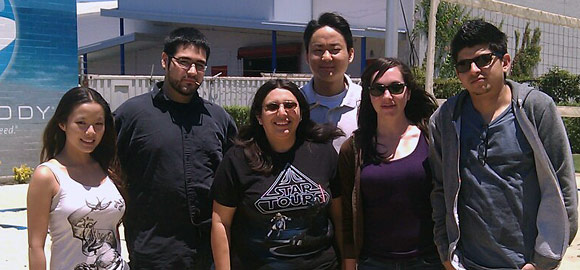 To the team members that I managed, I loved working with each and everyone, I was often humbled by the amazing talents and unyielding commitment to excellence, all of which has been pivotal in Beachbody's success in the online world:
A big special thank you to the following people, each are someone that I have a lot of appreciation and respect from working with regularly, each had a strong impact on my work and life at Beachbody:
Suzanne Blankenship, Alison Campbell, Danyel Tiefenbacher, Jason Young, Amber Bradley, Steve Edwards, Lumi Spectu, Robert Kimura, Michelle Gold, Andrew Voss, Scott Salik, Jorge Molina, Grit Roberti, Jonathan Gelfand, David Squellati, Michael Neimand, Jude Buglewicz, Sam Cano, Heather Hanson, Bala Vellanki, Bryan Carney, Bryan Carpender, Helene Klein, Lara Ross, Brandon Goetz, Carrie Dobro, Andrew Elling, Marc Kallick, Jenny Ward, Merrell Maschino, Huw Roberts, Eric Ong, Yvonne Hull, Emily Schoenfeld, George Stork, Larry Rodgers, Patrick Roman, Denise Needham, Maria Gitto, Monica Ciociola, Joe Wilkes, Amber Otto, David Coleman, Neil Evans, Renate Zillger, Rich Abronson, Bill Townsend, Stephen Frick, Hope Neiman, Andrea Zwerdling, Tony Horton, Jon Congdon, and Carl Daikeler.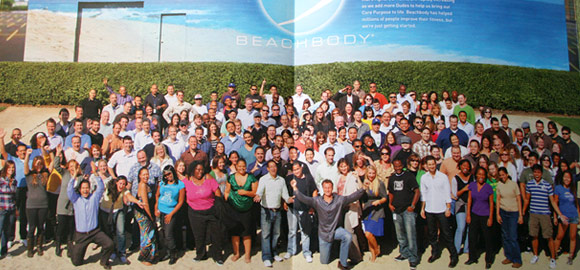 Thank You Beachbody!
Thank you to everyone I worked with over the years. It has been a fantastic journey and great pleasure working at Beachbody with so many amazing people, many who have become good friends, I have come away with copious amounts of creative, business, and life lessons that have had and will continue to have a positive impact my life.
Thank you and remember in life… to always believe in what your doing, and do it with an open mind and strong heart, we have one life to live so make sure you Bring It!
For those of you that are interested in staying in touch with me, you can contact me here on Majamaki.com, on LinkedIn, or on Facebook.
Subscribe: Get my latest journal entries and blog updates from Majamaki.com by subscribing to my RSS feed or subscribe via email.