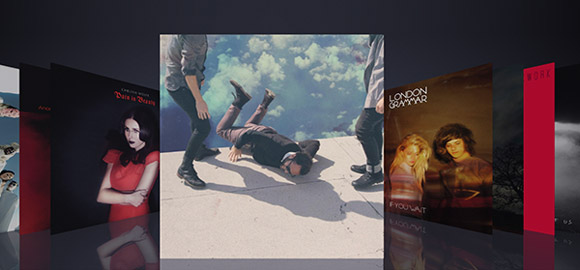 The new music released in 2013 was surprisingly good. While looking back at everything I was listening to in 2013, at least for me, the collection of new music I discovered or was introduced to by friends turned out to be a very eclectic collection. As always it was challenging to narrow it down to my top 10 for the year, however unlike last year where I ended up with 13 albums, this year I keep it at 10 and left the rest to a hefty honorable mentions list. 
My Top Music Albums of 2013
Black Sabbath – 13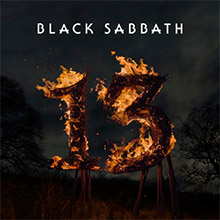 When I first heard that Black Sabbath was reuniting with original band members including Ozzy Osbourne I became giddy and was left with my body in a tingling sensation based on the potential of what would come from the band. As a teenager, my entry into the world of metal music was none other than the mighty Black Sabbath. In particular their first 6 albums are often considered as the foundation and soul that almost all metal music is forged. To this date they are often working their way into my music rotation, there's no denying those classic albums will live forever. I'd bet that 90% of all rock guitarists learned to play Paranoid as one of their first guitar riffs.
As the release date got closer I kept on thinking, can they pull it off? Will they be able to make a killer album or will it be average? Then the album hit and it turned out it was pure Black Sabbath that we all love. Strongly rooted in their signature heavy metal of their early days. They picked up right where they left off 35 years ago, except now they are refocused and fully energized. The album is loaded with Tony's thick brooding guitar riffs, rumbling bass lines from Geezer, and Ozzy's signature howling vocals. Only original member not part of the reunion was Bill Ward, however Brad Wilk joined in and did a stellar job pounding out the drums.
Each of the tracks on the album including the bonus songs from the deluxe release are strong. Thick heavy apocalyptic songs executed with precision. I think part of the reason the album is so strong is that its not over complicated, each track is kept fairly simple. The music is played slowly to unravel and audibly display its hefty power. Like all good albums this one continues to grow deeper into you with repeated listening.
It sounds like the reunion is strong and positive, the band is working well together and they enjoyed the recording of this album, which is great news. Hopefully this will lead to a few more new Black Sabbath albums from the original god fathers of metal. Until then, 13 will be in my regular listening rotation for a long time to come.
Video: Is God Dead?
Chelsea Wolfe – Pain Is Beauty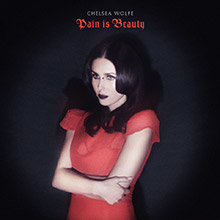 A new artist that I came into this year. I can't recall how I heard about Chelsea Wolfe, possibly from KCRW or a friend, however I did, I'm very happy to have been introduced to this album. It has been heavily growing on me as I find myself listening to it more and more.
Pain is Beauty carries a dark gothic tone throughout the album.  The songs are comprised mostly with simple synth and drum melodies overlaid with Chelsea's haunting and hazy vocals making for a mesmerizing collection of dark heartfelt songs that leave you wanting more.
Video: Feral Love
?t=15s
Daft Punk – Random Access Memories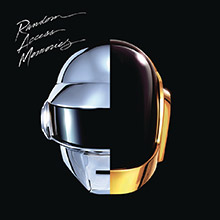 I've always been a fan of Daft Punk, but I didn't expect this album to be as great as turned out to be. Random Access Memories is an exceptional collection of electronica disco pop and romantic love songs. I'm sure it's a huge hit in the dance clubs as the songs definitely get your body moving.  It's a great album to play at parties.
My favorite track is easily Giorgio By Moroder which has a classic keyboard melody that hooks you in and is damn addicting. The song pays homage to one of the early pioneers of electronic synth music by Giorgio Moroder.
The other favorite track brings me right back into the 80's and feels like a page out of Steely Dan's studio recordings is Fragments Of Time featuring Todd Edwards. I swear it's a secret Steely Dan track in a Daft Punk album. The rest features a blend of fun up beat dance style tracks intended to get you grooving with a big smile on your face mixed with a few mellow tracks. Overall a well-balanced album with great production makes for a really enjoyable listening experience.
Video: Get Lucky
Goldfrapp – Tales Of Us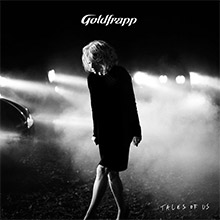 I've been a long time fan of Goldfrapp, but it was the 2007 Seventh Tree album that really struck a chord and resonated with me.  Even though this is two albums later, Tales Of Us feels like the spiritual successor to it.
A spellbinding collection of soothing melodies filled with Alion's breathy vocals. The music on most of the tracks are very simple and reserved, while on other songs the music oozes in on layers to give depth while being pulled back just enough to allow the vocals to always be in the spotlight.
This feels like a very soulful heartfelt album and it has struck me the same was as her previous album, Seventh Tree did. The more I listen to it the better it sounds, its sexy and hypnotic.
Video: Drew
Jah Wobble & Marconi Union – Anomic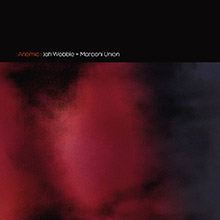 Last year I discovered Marconi Union and got a new-found appreciation for ambient music.  So I was delighted when I saw a new album released in 2013. Joining up with Jah Wobble to collaborate together turned out to make a great album with a little more rhythm with deep baselines while still staying rooted in lushly layered ambient soundscapes.
Hands down the is the album I played the most throughout the year, on my Mac alone its up to 76 play count not including my iPod or CD players. Especially when working on my computer or traveling, this just gets me into a groove that either helps me focus and get shit done or puts me into a state of relaxation as I freely float away into a blissful state of happiness.
My biggest gripe is that it's all over too soon. At only 7 tracks the ride is over before you know it and your playing it over again. I'd love to see more from the duo collaborating together because this is pure magic for me.
Video: Reality Crash
Local Natives – Hummingbird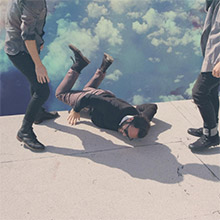 Thanks to KCRW's Morning Becomes Eclectic for this discovery. Local Natives sophomore album Hummingbird is an exceptional collection of melodic alternative rock songs with strong heartfelt vocal harmonies.
My second most played album for 2013 as it struck a strong chord in me and will not let go. I keep going back to this album over and over. Strong soulful vocals and chorus backed with a great blend of alternative indie rock melodies that harmoniously build up and tie everything together for a sensational collection of catchy songs.
Every song stands out on its own and tells its story. As a collection it is incredibly well balanced and, at least for me, a real breakthrough album for the year. Easily one of my favorite new artists and I eagerly look forward to their next album, until then Hummingbird will continue to get plenty of playtime in my music rotation.
Video: Ceilings
London Grammar – If You Wait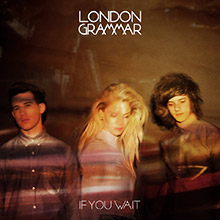 This trio was a great discovery for me in 2013. I'm can't remember where I heard about them, possibly on KCRW or from a friend, still it turned into nice surprise for me.  London Grammar's debut album If You Want is a stunning collection of deep soulful songs that creep into you and grab a strong hold.
The album is filled with beautifully composed songs led by Hannah Reid's deep and powerful vocals that are the driving force of the band. While having a very unique sound, some of it reminds me of early Sarah McLachlan, but with a darker alternative almost gothic style in their songs.
London Grammar is easily one of my favorite new artists that as captured me with their debut album and I can't wait to hear their next album, until then this one will continue to be playing heavily in my music rotation.
Video: Nightcall
Moby – Innocents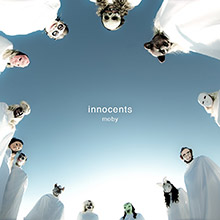 Moby's music has been a staple in my life ever since my good friend Athonia Cappelli turned me on to Moby's first self titled album back in 1992. Moby's got a talent for making some incredible songs that have tremendous staying power. I still go back and listen to Play regularly as one of my all time favorite albums.
This year Moby did it again with Innocents. You can hear a lot of his other albums in this one, I would say this is definitely Moby's signature style of music here. Layered beats and synths that build up into pulsating soundscapes or the hypnotic vocals to create that perfect harmony for our ears.  This album really showcases his mastery of composing songs that elevate to that blissful state of music that keeps you coming back for more and more.
Video: A Case For Shame (with Cold Specks)
Queens Of The Stone Age – …Like Clockwork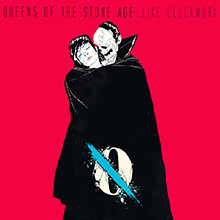 This album came out left field for me, don't get me wrong, I'm a fan of QOTSA, I've enjoyed their past albums, but I wasn't expecting this to hit me as hard as it did. Something about the songs on this album kept creeping into me and had me coming back for more, a whole lot more.
The songs on …Like Clockwork are dark, broody, borderline gothic metal, and good old American rock. While sounding a bit off kilter, you realize the songs come together, they are so well composed and filled catchy melodies that they sink their teeth into you and won't let go. I gotta hand it to Josh Homme and the band, I think this album is a true masterpiece that will stand the test of time. It'll become a classic album in american rock.
Video: My God Is The Sun
The National – Trouble Will Find Me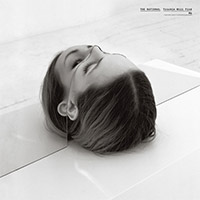 My last pick for the year is another one that caught me off guard. At first, Trouble Will Find Me, sounds like an average alternative indie album, but something about the tone and mood from the songs puts me into a relaxing mood and keeps me coming back for more.
While the album can sound a little querky, there's a great balance of songs with each providing pleasing music to the ears. I've found the singer Matt Beringer's voice to be soulful and heartfelt backed with some simple harmonious melodies to bring it all together. It continues to grow on me and for that I feel it's deserving a spot on my top 10 for the year.
Video: Graceless
Honorable Mentions
This years list was fairly challenging as there are several other albums that I could have easily listed above, but I decided to keep it at 10, unlike 13 from last year.  A few of the honorable mentions that I was contemplating to include were Alice In Chains, Rob Zombie, Laura Marling, Tosca, Lulu Rouge, and Mazzy Star, each fantastic albums and deserving to be in a best of 2013 list. However I felt the list I made above stood above the cream of the crop and showcases a great collection of albums featuring an eclectic array of music to enjoy. Still these albums are worth listing as honorable mentions as they are all great music.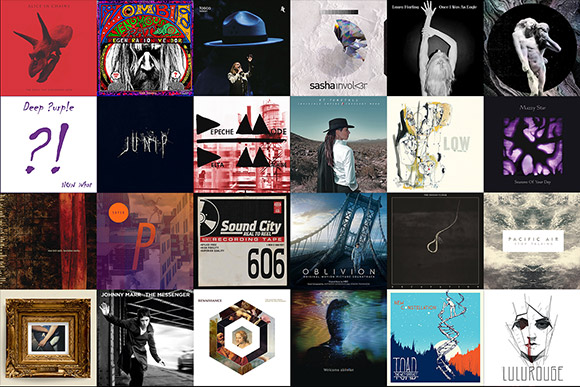 Alice in Chains – The Devil Put Dinosaurs Here
Rob Zombie – Venomous Rat Regeneration Vendor
Tosca – Odeon
Sasha – Involv3r
Laura Marling – Once I Was An Eagle
Arcade Fire – Reflektor
Deep Purple – Now What?!
Junip – Junip
Depeche Mode – Delta Machine
KT Tunstall – Invisible Empire // Crescent Moon
Low – The Invisible Way
Mazzy Star – Seasons of Your Day
Nine Inch Nail – Hesitation Marks
Postiljonen – Postiljonen
Sound City – Real to Reel
Phoenix – Bankrupt!

M83 – Oblivion Soundtrack

The Haxan Cloak – Excavation
Pacific Air – Stop Talking
Iron & Wine – Ghost On Ghost
Pearl Jam – Lightning Bolt
Johnny Marr – The Messanger
Nick Warren – The Mastes Series 19
How To Destroy Angles – Welcome Oblivion
Gustavo Santaolalla – The Last of Us Soundtrack
Toad The Wet Sprocket – New Constellation
Lulu Rouge – The Song Is in the Drum
Conclusion
That about wraps it up for music in 2013. It was a great year for new music and I'm glad to have discovered as much new music and artists as I did. Some years I fells like there is nothing but commercial crap out there, so its refreshing to see and hear new music that can rise above and shine.
I look forward to hearing what new music 2014 brings.  I don't have too much on my radar yet, just a few new albums that I'm looking forward to checking out by Phantogram, Crystal Method, Broken Bells, The Glitch Mob, Cibo Matto, and Band of Skulls. Plus what ever else comes by my ears.
What are your top music albums for 2013? Are any of these on your list? Do you agree with my thoughts on these albums? Please feel free to share your thoughts in the comments below and thanks for reading.
Subscribe: Get my latest journal entries and blog updates from Majamaki.com by subscribing to my RSS feed or subscribe via email.