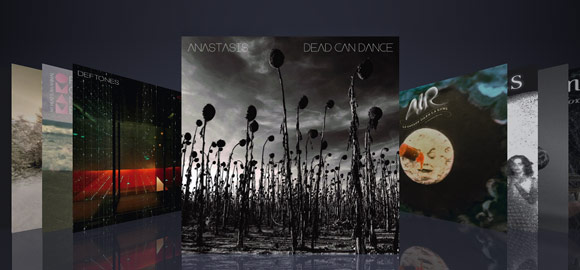 This year I feel like 2012 was a solid year for new music. There was a wide selection of new music and artists across many genres that I discovered and fully enjoyed over the last 12 months. Here is my top 10 music albums of 2012. The only genre that I didn't really discover new music this year was in electronica. I'm not sure if it is because my favorite DJs didn't put anything new out or if I just didn't come across anything that wowed and hooked me. I find this a little surprising as I've always had a good amount of electronica in my rotation over the past few decades, just not so much for 2012. This year it was filled with more alternative, ambient, rock and metal.
It was really challenging to narrow my favorites down to the usual top 10, so this year I've made it a bakers dozen, 13 top music albums for 2012 followed by a hefty honorable mentions list. I hope you've enjoyed some of these albums as much as I have and that through my top albums you'll discover some new music. One important note, these are not in any specific order, instead they are simply listed in alphabetical order. There is too much genre variation here to define a specific order. Oh and as I mentioned in last years Top Music Albums of 2011, I still listen to entire albums as a whole to embrace the artists vision and aural journey for us to experience.
My Top Music Albums of 2012
Air – Le Voyage Dans La Lune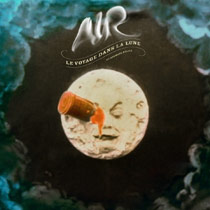 As a huge, huge, fan of Air I tend to be behave like an ecstatic little kid when a new album is released by the talented French duo. While nothing ever seems to top their debut Moon Safari album, their progressive blend of ambient, synth, electro pop is always an aural pleasure to my ears. Their 7th studio release, Le Voyage Dans La Lune, is no exception, this time scoring to the 1902 restored colorized silent film by Georges Méliès of the same name. Translation: A Trip To The Moon. If you got the deluxe release of the album it included a copy of the short film. The album works well as a score to the film, but it also stands strong on its own. I gave it several listens before viewing the film as I wanted to have my own visual representations of the songs before being influenced by the historic film.
All the songs feature classic Air style sounds that blend their spacey synthesizers, rich baselines, and drumbeat melodies into harmonic tunes. There are a few tracks that introduce new distinctive sounds, particularly the opening track of Astronomic Club. Then Sonic Armada induces a classic 70s style electro jam session that you wish would go on for 20 to 30 minutes in a Grateful Dead tradition, but unfortunately ends after 5 minutes. While the album is short clocking in under 32 minutes, it is loaded classic Air instrumental soundscapes that draw me back in regularly.
Video: Le Voyage Dans La Lune
Bat For Lashes – The Haunted Man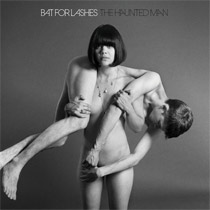 One of the many new artist I discovered this year is Bat For Lashes. I was immediately turned on by their simple melodies and hooks with hypnotic and at times haunting vocals that resonate deep within you. Their music is stripped down of any excessive layers for more simplified and raw sound that is striking, enigmatic, and emotional. A lot of the songs reminds me of early Suzanne Vega song writing with simple catchy drum beats and base hooks. I suspect this album will continue to be in my regular rotation throughout the year.
Video: A Wall
Beach House – Bloom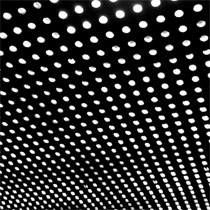 I discovered Beach House through KCRW's Morning Becomes Eclectic show hosted by Jason Bentley. Always a great source for discovering new music. Bloom is my introduction to the band, I have yet to get their previous releases to see if they are just as good, although I've read that their 2010 album, Teen Dream, is considered a masterpiece.
The sound in Bloom brings me back to the 80s with dreamy acoustics blended with swelling organ and vocals that subtly build up harmonically into hypnotic choruses with climaxes that build up but don't explode, instead they go into a wistful bliss. They have a sound that reminiscent of Cocteau Twins soundscapes intertwined with dreamy pop music. Bloom is very appropriate name for the album as all the songs have that unfolding yet etherial blooming effect that creeps into you like a fine wine that only gets better as it breaths, or in this case with repeated listens from beginning to end.
Video: Lazuli
Dead Can Dance – Anastasis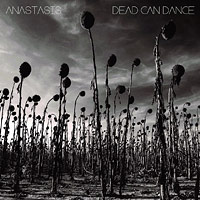 One of the best surprises of the year was learning that Dead Can Dance, after almost 17 years since their last recording and disbanding, was getting back together, recording a new album, and going on tour! As a long time fan of their music I was ecstatic when I learned about this as I've always wanted to experience their live show. For anyone that is a fan of the band knows that this year was a real treat. Not only did we get new music but also an incredible show that blended some of their best songs from previous albums while introducing the new songs of Anastasis. You can read more about the show in my Dead Can Dance Concert review that includes several videos that I recorded.
The new album exudes classic Dead Can Dance soundscapes with top-notch production and song writing, constructing soundscapes of mesmerizing grandeur and solemn beauty. Anastasis is as timeless as their past albums, each track, starting with the opening Children of the Sun, through to the last in All In Good Time, penetrates deep within while pulling our minds into a hypnotic trance for a powerful journey that we helplessly give into and embrace. Their music is best experienced with the volume turned up on good speakers or headset. When watching the video below, crank up the volume, set it to full screen in HD, sit back, and embrace it. While Anastasis is only 8 tracks, which leaves you wanting more, however each are exceptional aural pleasures that I've kept in my regular listening rotation since released.
Video: Children of the Sun
Deftones – Koi No Yokan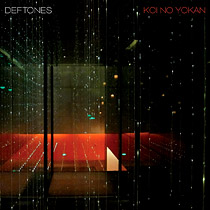 Back in the mid to late 90's I was a big fan of Deftones first few albums, Adrenalin and Around the Fur. They were always in my rotation when I was in the mood for some good hard rock and metal. Then they just fell off my radar for most of the last decade. I'm not sure if it was that their albums didn't resonate with me as much or if I just wasn't in the mood for them as often. When ordering the new Soundgarden I saw that Deftones had a new album coming out on the same day, so I ordered it. I'm not sure if its the timing or what, but I'm glad I did get it, the new album, Koi No Yokan, is stellar.
The Deftones song structures and sound is unlike any other band I've heard of, tight distinctive yet complex songs with loads of raw emotion and energy. The well produced album seduces you with with deep progressive and dense metal songs that keep you coming back for more. This has been the number one album on my running playlist for the past few months. It is damn well addicting and hard to stop listening to, not that I want to, but it is so good that it hooks you in and won't let go. As their seventh studio release, there is a lot of maturity and growth in their music, these guys know what they are doing and are masters at blending the loud and quiet dynamic mix into the density of their songs.
Video: Tempest
Delerium – Music Box Opera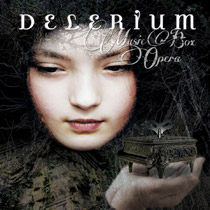 I never realized that Delerium was a normal band that was regularly releasing albums. For some reason when I picked up Poem back in 2000 I always thought it was a one time collective collaboration of several artists. Almost every track featured different established artist singing the songs. Probably the most notable being Sarah McLachlan. This isn't bad, in fact, it made for a fantastic album that still finds its way into my music rotation a few times a year. I just didn't look at them it as a standalone artist. Flash froward several years later, I saw a new Delerium album, Music Box Opera, so I picked it up thinking maybe this was another great collaboration of artists getting together to record an album. Turns out it is and this is actually their 7th full album release, there is a regular duo of musicians at the helm on the music. Then they have these guest singers to join them into a collaboration.
Anyway, the album is filled with a great collection of songs that I often enjoy listening to in the morning over coffee. Their music style offers a blend of subtle world electronica with vocals that evolves into a hypnotic long-winded orchestral melodies. While some songs bring in a hint of pop on the choruses. Having different singers on most of the songs makes it feel a little more like a film soundtrack. The album as a whole is an enjoyable experience, while no one song in particular stands out, as this is album is more under the radar of popular music, the collective aural journey is what makes it great and one of my top albums.
Video: Monarch (feat. Nadia)
Halestorm – The Strange Case Of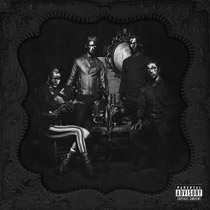 Another new discovery late this year, I found out about Halestorm by chance while reading up on Deftones new album on some rock/metal site, one that eludes me now. Halestorm is pure mainstream hard rock acts from the late 80's and 90's filled with well constructed rock song and tight production qualities. Their sophomore album, The Strange Case Of is borderline too mainstream for me with the few rock ballad tracks ala Bon Jovi or Aerosmith, even then, they are good songs, however the rest of the album provides a lot of very catchy solid heavy rock to get your head bobbing.
Video: I Miss The Misery
Marconi Union – Different Colours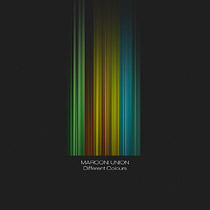 A late 2012 discovery from the ambient music scene. Marconi Union's music and impressive soundscapes subtly unfold into lush addictive harmonies. Aside from Tosca's No Hassle from 2009, it has been a while since I last enjoyed a good ambient album and I'm glad that Different Colours is the one I'm into now. It is magnificent. There are mesmerizing soundscapes on this album that transcend you into an atmospheric journey. Each track is subtly layered with gradual unfolding tempos and melodies that build into wall of sound with a relatively intense ambient climax. This is another album, in order to fully appreciate, you need to listen to on a good sound system with the volume cranked up, be it in the car, at home, or with good headphones. Trust me, it is well worth it. I'm glad that I discovered them, apparently this is their sixth album, so I've gotta go into their backlog and see if their other work is as powerful as Different Colours.
Video: Flying (in crimson skies)
Miike Snow – Happy To You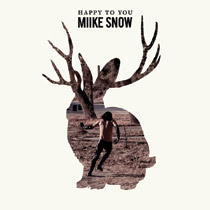 I was really excited for Swedish indi pop band Miike Snow, with their sophomore release, Happy To You, as their debut self titled album from 2009 has been heavily in my music rotation since. The 2009 album is by far one of my favorite pop albums of the decade, every track is phenomenal. Needless to say, Happy To You, had high but cautious exceptions to live up to. While the first few listens left me a little disappointed, after a few weeks and letting the album settle in I have to say it turned out to be a great release.
The spirit and unique sound of the band pushes on through this album, while it is less immediately rewarding than their debut, it is worth taking the time to let it grow on you. The album delivers a lighter fare that anchors home some incredibly well constructed songs loaded with simple sounding yet rich and complex constructed songs. Throughout the album they provide a sonic blend of indie pop rock and rhythmic melodies intertwined into unique and delightful fun songs. Something about it keeps drawing me back to it as it often ends up in my music rotation.
Video: Paddling Out
Of Monsters And Men – My Head Is An Animal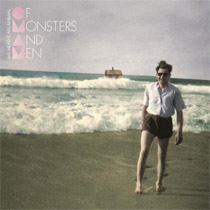 No surprise here. I'm sure this album is on many top 10 lists for 2012, maybe not mainstream but more alternative and indi lists. Easily one of the best new folk, alternative, indi pop, artists of the year, and yet another talented group from Iceland. One of my other favorite more underground artsits, Gus Gus, is from Iceland. I just hope they don't end up a one-hit wonder and can grow and maintain their creative style (I don't think Gus Gus has yet to top their debut album).
For Of Monsters And Men, their debut album My Head Is An Animal is well crafted and highly spirited, loaded with catchy, creative, and fun songs from beginning to end. They put you in a good mood and make you want to sing along. What's even more rare in this type of music is that every song on the album endears and stands on its own as a hit song. I keep listening to this album and every track is just as good, yet unique without sounding the same, as the previous one. It makes for a wonderful album to listen to outdoors in the summer warm days, it seems to resonate even stronger when running or mountain biking in the country trails. Connecting you more with natures energy through their fun catchy songs. I bet they would be fun at a big out door arena concert with everyone signing along. If you haven't already heard this album, I highly recommend it.
Video: Little Talks
Other Lives – Tamer Animals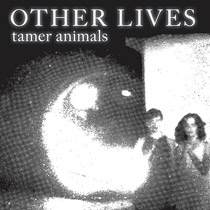 Technically Tamer Animals was released in 2011, however I discovered the band Other Lives in 2012, so that is why it is on this list. Other Lives is definitely a little more off the beaten path of music, more underground, but a fantastic find in alternative indie genre. Reminding me of Jose Gonzalez's and Junip's acoustic style, I was immediately hooked. Other Lives music is well crafted with meticulous depth and layers to create their uniquely sublime compositions. Subtle organic notes and emotional details rolled into an orchestral soundscape make this album shine as it hooks you in. This is an album that you need to give time to fully set in, give it the attention it deserves with multiple listens, by cranking it up, be it at home, in the car, or headphones. As you do this, it begins transporting you into a blissful journey of soothing musical melodies that resonate deep within you. Read my full article on Other Lives that I posted when I first discovered them back in March of 2012.
Video: For 12
Soundgarden – King Animal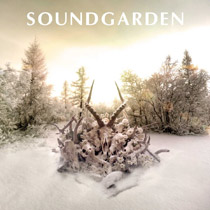 The second band to reunite after 15 plus years from their disbandment, what many thought would never happen… happened, Soundgarden reunited, got on tour, and after a few compilations with only one new song, recorded a new album with all new tracks. Fans around the world have been filled with glee once the news was out. There is no doubt about it, Soundgarden is known for some of the best rock songs from our faithful Seattle grunge music era. They are often considered to be a powerhouse musical act constructing incredible original rock songs.
The new album, King Animal, is filled with pure Soundgarden energy and sounds, it is a mighty strong reunion that puts the band back on track to reclaiming their proven strengths and status. A solid release and on the whole a welcome return. However, at least for me at this time, it does not have a one-of-a-kind power that Badmotorfinger or Superunknown had, but a little more along the lines of Down on the Upside, which took several months to really sink in for me. Maybe King Animal will really sink in after a few more months. Regardless, it is a substantial effort from the band and a positive sign that they still got it. Let's hope they can stay together and crank out some more ground breaking albums in the future. Until then, King Animal is a great addition into their sellar collection.
Video: Been Away Too Long
The Duke Spirit – Bruiser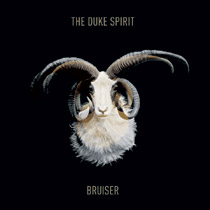 Released in late 2011 as a UK import, but officially released in the US in 2012, so that's why it falls into my 2012 list. I got hooked on English alternative rockers The Duke Spirit back in 2005 with their debut album Cuts Across The Land. A great album loaded with raw catchy brit-rock songs. Their third release, Bruiser, showcases growing maturity in their musicianship and song writing skills making for a more refined stellar collection of songs. Their sound roars with edgy raw guitar riffs and thumping drums coaxed together with Liela Moss's richly soothing vocals. Back in January of 2012 I wrote up my full review on The Duke Spirit: Bruiser which provides more depth into the band and the album tracks.
Video: Surrender
Honorable Mentions
Making this years list was fairly challenging as there are several other albums that I could have easily listed above, but I had to force myself to draw the line. Shit I couldn't even pick 10 albums, I had to go with a 13, maybe to honor the music for this year in 2013. A few of the honorable mentions that I was struggling to include were Lana Del Ray, The Lumineers, mind.in.a.box, School of Seven Bells, The Birthday Massacre, Down, and The Sword, each fantastic albums and deserving to be in a best of 2012 list. However I felt the list I made above is a tad stronger and showcases a great collection of albums featuring a wide array of music to appreciate and enjoy. Then again, this is all just personal preference. Needless to say there was a lot of great music in 2012.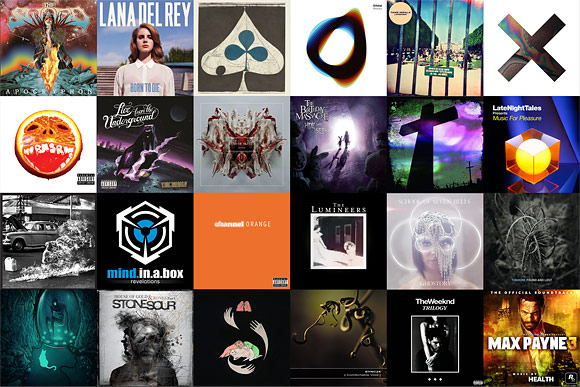 Band of Skulls – Sweet Sour
Big K.R.I.T. – Live From The Underground
Black Moth Super Rainbow – Cobra Juicy
Black Moth Super Rainbow – Psychic Love Damage
Down – Down IV Part I – The Purple EP
Frank Ocean – Channel ORANGE
The Gaslamp Killer – Breakthrough
Grizzly Bear – Shields
Lana Del Ray – Born To Die
The Lumineers – The Lumineers
Liquid Stranger – Cryogenic Encounters
mind.in.a.box – Revelations
Orbital – Wonky
Purity Ring – Shrines
Rage Against The Machine – XX (20th Anniversary Edition)
School of Seven Bells – Ghoststory
Stone Sour – House of Gold & Bones, Part 1
Sync 24 – Comfortable Void
The Birthday Massacre – Hide And Seek
The Sword – Apocryphon
Tame Impala – Lonersim
Late Night Tales – Music For Pleasure
The Weekend – Trilogy
Tonikom – Found And Lost
The XX – Coexist
Health – Max Payne 3 Official Soundtrack
Conclusion
2012 was a pretty solid year for new music, at least for me. While I still had a lot of my old favorites in my regular music rotation, this year was definitely filled with more new music and artists. Some exceptional discoveries this year with Marconi Union, Of Monsters And Men, Other Lives, mind.in.a.box, and The Birthday Massacre, their albums will be in my regular rotation as I begin to explore those with a backlog. At the same time I'll be looking forward to new releases form all these artists in the future.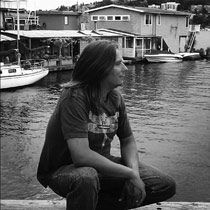 There are a few new album releases that I'm anticipating in 2013, The Invisible Way from Low coming March 18th, new Alice In Chains and Depeche Mode albums coming this Spring. Then I'm hoping for new albums in 2013 from Black Mountain, Theivery Corporation, Trentemøller, Arcade Fire, The Radio Dept., Underworld, Massive Attack, along with some of my favorite DJs including Sasha, Nick Warren, and Dave Seaman. We'll see, but at least the few announced albums should be good this year.
Here's to the new year and new music that comes in 2013. I look forward to embracing what ever comes across my path and giving it a good listen to see if will fall into my regular rotation. If it does, I'm sure I'll be writing about it here next year around this time. Until then I hope you've enjoyed my musical year in review for 2012 and happy new year!
What are your top music albums for 2012? Are any of these on your list? Do you agree with my thoughts on these albums? Please feel free to share your thoughts in the comments below and thanks for reading.
Subscribe: Get my latest journal entries and blog updates from Majamaki.com by subscribing to my RSS feed or subscribe via email.