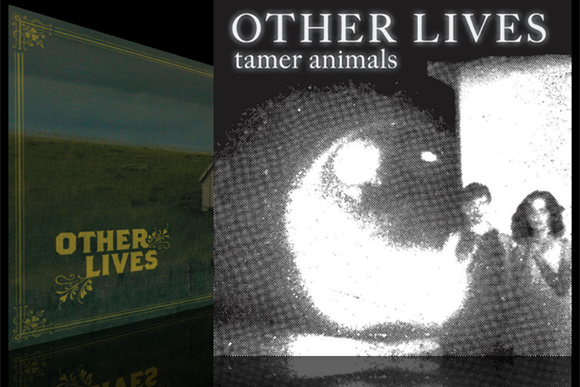 This past week I discovered music artist Other Lives from a Facebook ad. Strange, as I'm not one to click on ads, but this one mentioned something about how Radiohead loves Other Lives so much that they have them as their opening act on our current Radiohead tour. As a fan of Radiohead I figured why not, I'll check it out.
The ad took me to a page that had a video for the song For 12 from their latest album Tamer Animals. Both the song and the video were hypnotic and very cool, I was immediately hooked on the lush space-western like feel on this song. Here's the video for you to experience, put it in full screen, turn it up, sit back, and enjoy it.
Video: For 12
From this I picked up two of their albums, their official debut Other Lives and their newest sophomore release Tamer Animals. It looks like they have a few EPs along with another album under the artist's name Kunek
which I need to checkout. Their style reminds me of José González and his band Junip along with some hints of Air for a bit more of a progressive blend in their songs that creates a good hypnotic rhythm.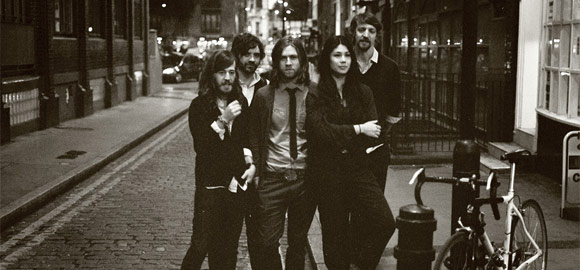 I gotta give both albums some solid listening time, both are growing on me, however Tamer Animals is the one getting more listens right now. Many of the albums songs are stuck in my head, especially For 12 and Tamer Animals both songs have an incredibly catchy melody and vocal style that is soothing to my ears.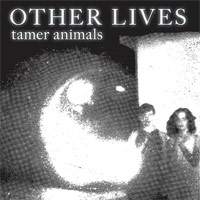 Other songs that are sticking out for me include Dust Bowl III which appropriately has a galloping build up that starts off with acoustic guitars and builds up into a blend of acoustic and distorted electric guitar, this would make for a classic song to hear while riding on your horse in the country side in the video game Red Dead Redemption, or maybe riding a real horse out in the country! Similarly with the song Desert, it could easily fit into the game, but better suited in the games quick draw scenario or maybe in the saloons.
The vocals on Weather is reminiscent of late Beatles songs that have the slower drawn out chorus while Landforms is the one that reminds me the most of Air's song style. Like many of the songs on this album there is frequently a rolling tempo that creates that hypnotic feeling, they do it well with their blend of acoustic and distorted electric guitars, pianos, percussions and vocals to create a catch balanced harmony.
Overall I'm very excited to discover the band and their music. I'm always looking out for more off the beaten path artists that have good heart and soul in their songs and Other Lives is a great example of it. This will be going into my regular rotation and getting a lot of listens.
SoundCloud: Other Lives Tamer Animals Sampler
[soundcloud url="http://api.soundcloud.com/playlists/711035″ params="auto_play=false&show_artwork=true&wmode=transparent" width="100%" height="200″ iframe="true" /]
Other Lives Resources
Tamer Animals Tracklist
Dark Horse
As I Lay My Head Down
For 12
Tamer Animals
Dust Bowl III
Weather
Old Statues
Woodwind
Desert
Landforms
Heading East
Other Lives Tracklist
E Minor
Don't Let Them
Black Tables
End Of The Year
Speed Tape
Paper Cities
Matador
It Was The Night
How Could This Be?
AM Theme
Epic
I hope you found this helpful in discovering some new music. Have you heard about Other Lives? Please feel free to share your thoughts in the comments below and thanks for reading.
Subscribe: Get my latest journal entries and blog updates from Majamaki.com by subscribing to my RSS feed or subscribe via email.