Several years ago we were wine tasting in Sonoma County some good friends. One winery, I can't remember which one, had all these classic cars parked out front for a small car show. One of them was a red 1965 Mustang Fastback. I remember taking this photo as the car was under the shade of a large oak tree and the summer sun was perfect. The side vents are what really stood out for me and I was able capture this great photo that really captured the essence of the Mustang.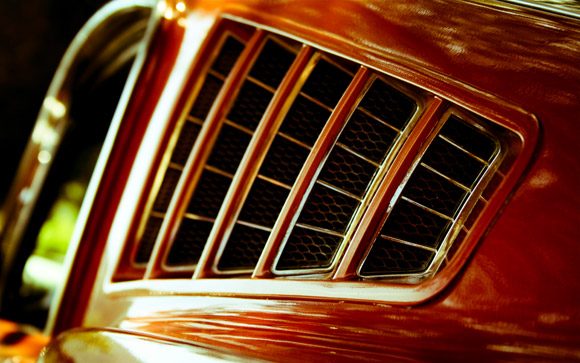 It was a beautiful day to be enjoying good wine, good friends, and classic vintage cars.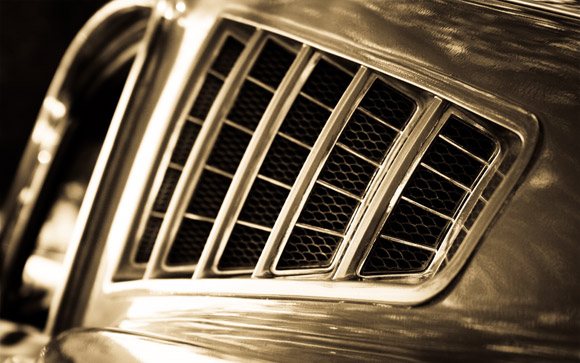 This morning I brought the photo into Adobe Lightroom to give it a vintage color treatment and experiment with a version in black and white. Both of these really gave the photo a life of its own and I felt they are worthy of a good wallpaper background for your desktop, iPad (now in iPad 3 size), iPhone and Facebook Timeline Cover. I hope you'll appreciate them as much as I do and feel free to share!
Download
Resources
Do you appreciate vintage cars or more specifically classic Mustangs? Please feel free to share your thoughts below and I hope you enjoy the desktops!
Subscribe: Get my latest journal entries and blog updates from Majamaki.com by subscribing to my RSS feed or subscribe via email.