I was delightfully surprised by the quality of this photo I took on my Nexus One phone of an AmByth Estate 2010 Rosé, so I decided to post a wallpaper version to use for your desktop, iPad, or iPhone. Yup, I do not use an iPhone, yet I make my wallpapers available for iPhone, but they will work for any phone. The iPhone tends to have the higher resolution than most phones and thus that is the format I provide for mobile phones.
As for the wine, well it's terrific! The rosé is a blend of 51% Mourvedre, 34% Grenache, and 15% Counoise. This creates a more robust yet delicately smooth rosé with excellent body and depth, unlike any traditional rosé wines. AmByth Estate is a small winery based in the Paso Robles region of Central California, they make organic biodynamic wines that is dry farmed and head trained. An older method that is well suited for smaller wineries. Owned and run by Mary and Philip Heart, a wonderful down to earth couple who are passionate about simple life and making good wine. If you ever in the area I highly recommend giving them a call to see if you can stop by for some wine tasting.
Here's to living the good life, cheers! I hope you enjoy this photo for your desktop, iPad, iPhone, or Facebook Timeline Cover. Feel free to share and I hope you enjoy it.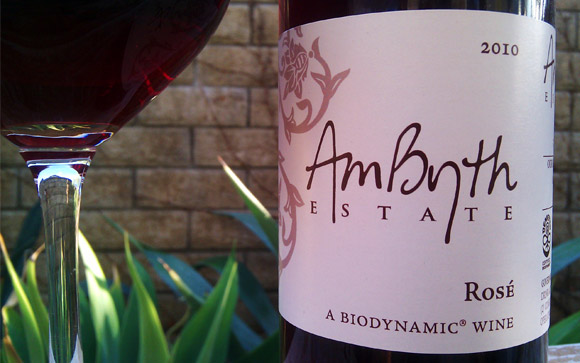 Download
Resources
Have you enjoyed Ambyth Estate wines or visited their winery? Please feel free to share your thoughts below, thanks for reading, and I hope you enjoy the desktop!
Subscribe: Get my latest journal entries and blog updates from Majamaki.com by subscribing to my RSS feed or subscribe via email.