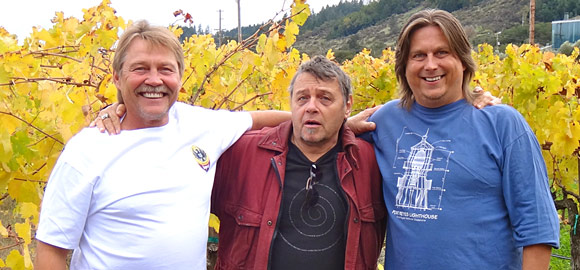 This year for Thanksgiving we broke away from our normal ritual of going to my aunt Maika's house for family Thanksgiving dinner. Instead we decided, for the first time, to get together with the other side of my family, my brothers. This was a real treat as we have never had all three brothers and family come together for a family event. It turned out to be a wonderful gathering for us.
We went to Timo's house in Geyeserville which is located in Northern California. I have two older brothers, Antero and Timo Alli, we are 18 and 16 years apart. Same mother but different fathers. Until recently it had been over a decade since Timo and I had really been in touch. Really not since the early to mid 90's when I was living up in Penngrove working with Prudence Baxter's Northern California Chow Chow Rescue.
When we did re-connect earlier this year, it was a very strong and positive connection that has only grown stronger each time we've been together this year.
Jenny and I decided to drive up from Valencia to Geyeserville. Since Ryan recently got his drivers permit we let him drive most of the trip. It made for good driving practice. On the way up, we stopped at Thomas Hill Organics in Paso Robles, our favorite place for lunch, an then the Amsterdam Coffee House for some really good coffee before getting back on the road. Then further up on our journey we stopped at Harley Farms in Pescadero, one of our favorite goat cheese farms, to pick up some lavender and honey goat cheese for the family dinner. After that, we stopped in San Francisco for some dinner before arriving at our hotel close to my brother's place.
The next day, we arrived at Timo's house to help prepare and cook dinner. Before leaving our home, I had prepared all the ingredients for making a traditional Finnish lanttulaatikko dish. A favorite of mine and many almost anyone that tries it. Primarily a rutabaga casserole that you slow bake to perfection. I had prepared everything before leaving on our trip so all I had to do was boil it, purée all the ingredients together, and bake it. I think this was the 3rd or 4th time I've made it. This time it turned out pretty good and everybody seemed to enjoy it. I've provided my recipe at the bottom of this page.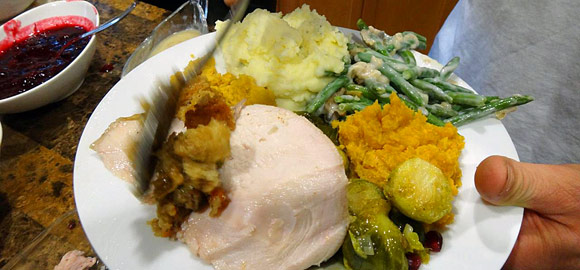 Timo's wife Janet had prepared the rest of the Thanksgiving dinner including sweet potatoes, mashed potatoes, brussels sprouts, green beans, cranberry sauce, and a big turkey. All of it was fantastic. A few hours before dinner we had a huge spread of cheese, nuts, olives, apricots, and chocolate from Finland. We enjoyed some our favorite wine, Cass 2008 Rockin' One, a red blend that we brought over. It paired especially well with the cheese and chocolate. After dinner, for desert I believe we had a cheesecake and a rhubarb tart pie with a 2009 Syrah desert wine from Cass, a very late harvest Syrah that made for an amazing desert wine.
We had a wonderful time that evening with the family. While Antero's children, Kallista and Arizona were not able to attend, we were thinking of both of them. Antero's wife Sylvi brought some of her LunarMuse jewelry which is handmade and very unique, both Jenny and Janet bought some. Timo's children, Christer, Salah (who just returned from a trip in Puerto Rico), and Misha were all there. Jenny, Ryan, and I really enjoyed the evening, it felt very powerful spending time together and seeing everyone, including myself, become closer with the family we rarely see.
It was really good for our heart and soul.
Late that evening as things were winding down, Jenny, Ryan, Salah, and Misha all decided to go out shopping to take advantage of the Black Friday deals that were starting at midnight. They dropped me off at the hotel, and went to the local mall to participate in the craze of midnight shopping. Ryan came back with some new jeans and it sounded like they had fun.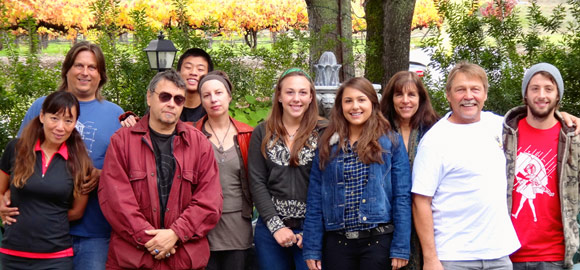 The next morning we all got together to have a family breakfast before hitting the road to go home. We ate at the Hoffman House Restaurant in Geyeserville. After breakfast we were able to get a group photo taken with everyone in it. It turned out to be a pretty good photo as you can see.
Photos
Here are a handful of photos we took from the trip. Each photo has a caption in the larger view when you click on a photo.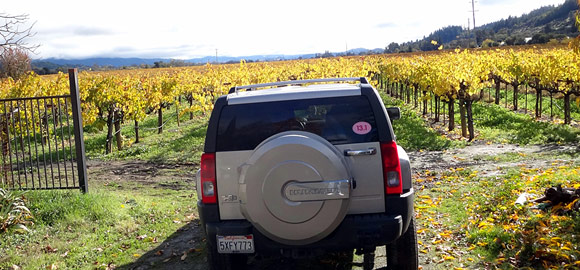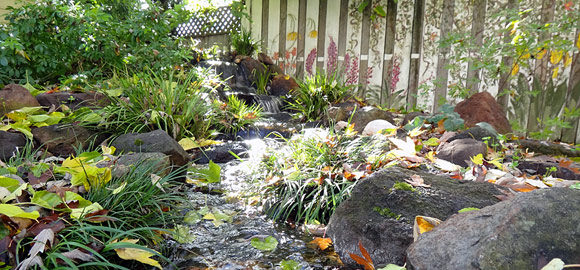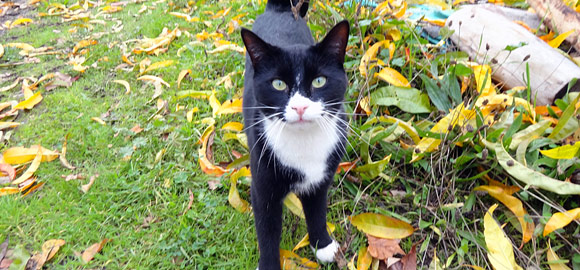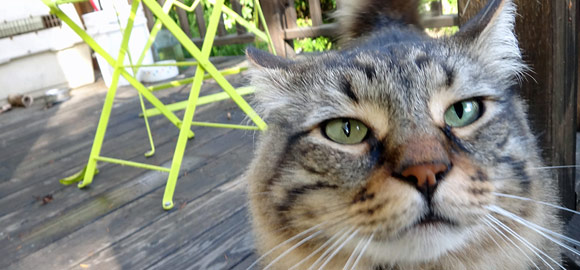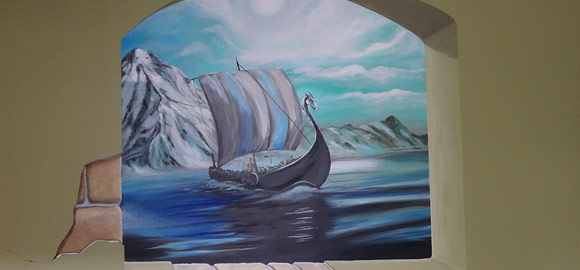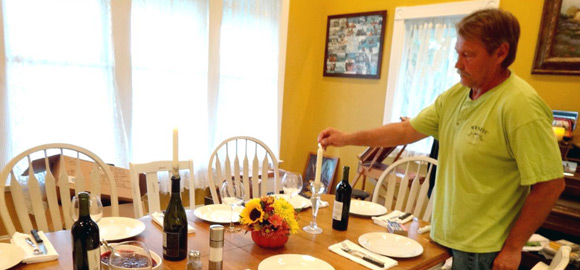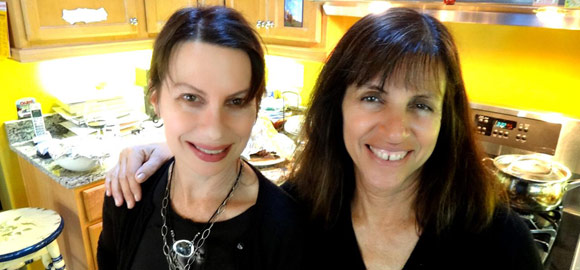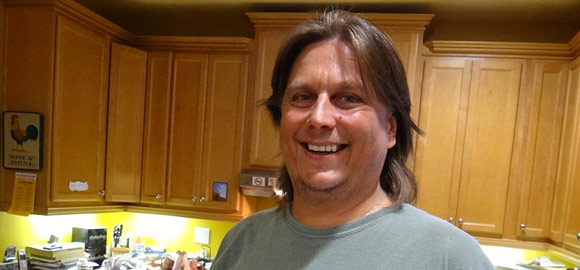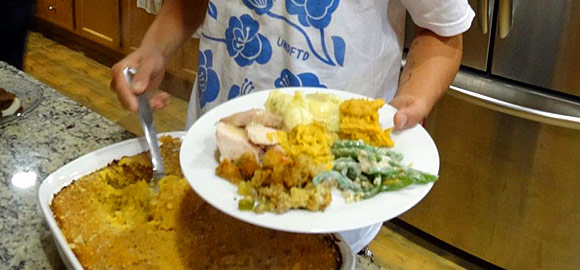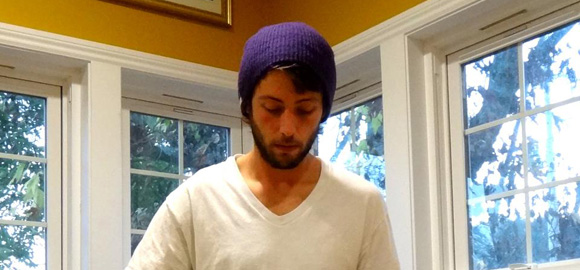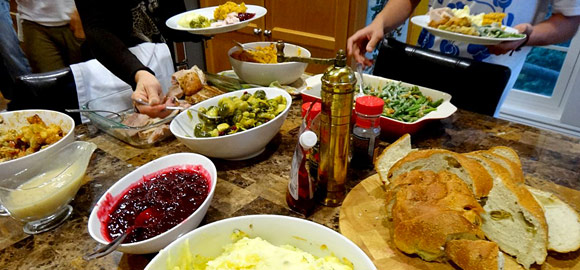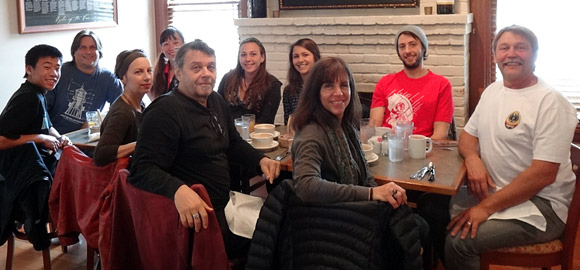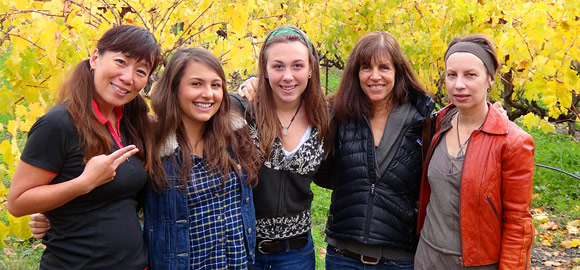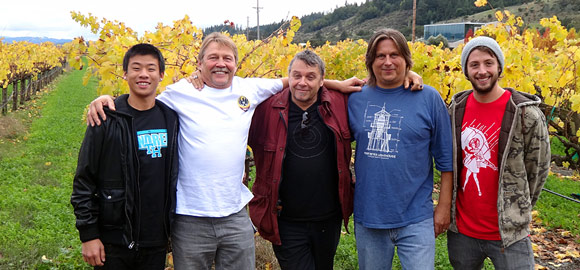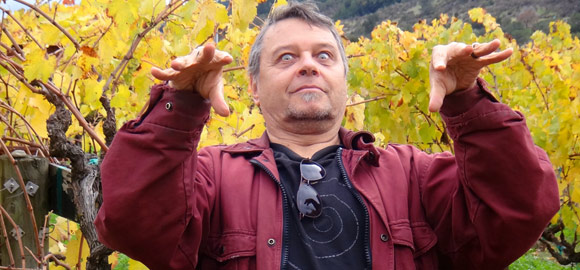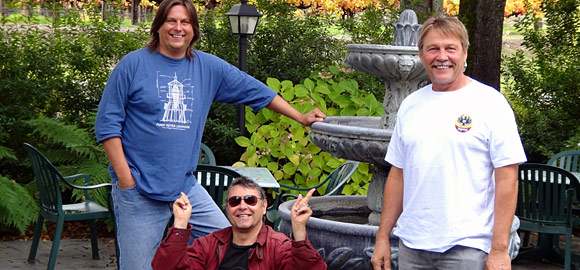 For more photos checkout my Flickr Thanksgiving 2011 photo set, my Family Thanksgiving 2011 album, or Jenny's Thanksgiving with family album on Facebook.
Thank You
Overall it was an amazing trip that was really good for all of us. I felt that we all bonded and grew stronger as a family. Thank you Timo, Janet, and family for hosting Thanksgiving dinner and having all of us over, and thank you Antero and Sylvi for being there.
I love you brothers and our whole family!
Finnish Lanttulaatikko Recipe
The recipe can vary, I've been experimenting each time to see how I can make it in my own style of a favorite dish from Finland, so this is how I prepared it this time. Note that I'm not the best at writing recipe instructions, so some of this might be a little off.
2 pounds of rutabaga – peeled and cut into 1 inch cubes (you can also use turnips if rutabagas are not available or mixed)
2 white or red medium potatoes – peeled and cut into quarters
2 medium carrots (optional) – peeled and cut into 2 to 3 inch pieces
2 eggs
3/4 cup of half and half or crème fresh
1 stick of butter
2 tbsp of brown sugar or more
2 tbsp honey or more
3/4 cup of breadcrumbs
Fresh grated nutmeg
White pepper
Salt
Put the rutabaga, potatoes, and carrots into big pot and add just enough water to barely cover the ingredients. Bring this to a boil and simmer for about 30-45 minutes until the rutabaga is soft enough that you can easily stick it with a fork. Once ready, drain, but save the boiling water.
While the veggies are boiling, prep some of the other ingredients. Mix the two eggs and set aside. Take half of the breadcrumbs and soak them in the half and half. Grate about half a nutmeg.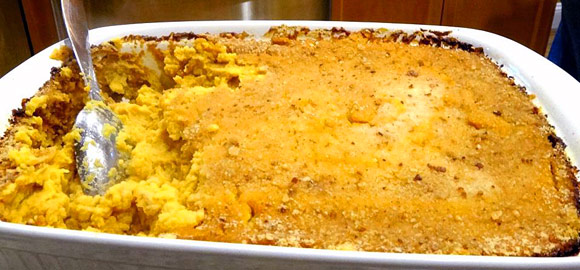 Once the veggies are ready, put them in a large container or even the original pot you boiled them in. Add the 3/4 of the butter, eggs, half and half with breadcrumbs. Now using hand blender, purée it all up. To keep the mixture from becoming too thick, add some of the boiling water that was used to cook the veggies. You want the mixture to be light and fluffy as it'll thicken when it bakes.
Next start add the nutmeg, pepper, salt, sugar, and honey. I don't have exact measurements for this, but you basically want the mixture have a nice sweet and salty flavor, but not overly sweet or salty. Remember that the longer it cooks the more it'll sweeten up. Just taste it as your mixing in the ingredients. Once you have it ready, pour it into a casserole dish add a light dusting of breadcrumbs on the top. Add thin slices of the remaining butter to the top. Cover with foil and bake.
Now depending on how much time you have to cook this, the oven temperature will vary. I like to slow cook this dish for 3 to 4 hours at 300° or even 250° covered until the last 30 minutes to an hour. If you have less time, then cook it at 350° for 2 hours, uncovering it the last 30 minutes.
I've learned the original recipe from my aunt Tuula and Maika, both who make it a bit differently. This is my take on lanttulaatikko and for me, it's one of those things that you can experiment with each time to find the best version for you. I hope you enjoy it.
Did you have a great family Thanksgiving? Feel free to share your thoughts below, and thank you for taking the time to read this.
Subscribe: Get my latest journal entries and blog updates from Majamaki.com by subscribing to my RSS feed or subscribe via email.