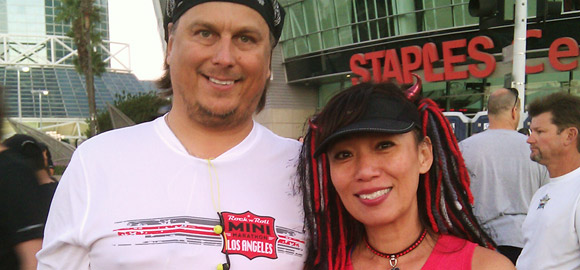 The day before Halloween on 2011, Los Angeles hosted the annual Rock 'n' Roll Marathon. My wife Jenny signed me up for the Mini Marathon, 5 kilometers, while she signed up for the half, 13.1 miles. The Rock 'n' Roll Marathon series draws in a big crowd, often 20,000 to 30,000 runners. It can be very exciting to be surrounded by that many excited runners at the crack of dawn getting ready to run.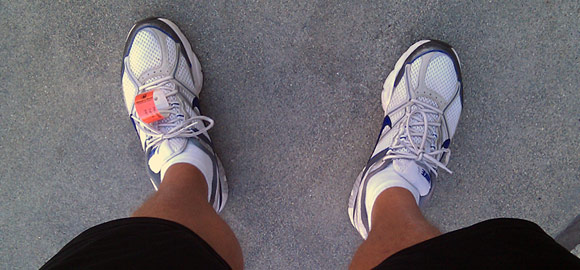 There is something different about runners, they tend to be very energetic happy people.
They get up really early in the morning for these events to run their hearts out and get their medal, or bling as many runners call it. While everyone runs for their own reasons, it's the running that brings them together. Jenny has a whole circle of friends that she's met just because she runs. She's connected with them online through Facebook, Dailymile, and even joined a running group called the Half Fanatics. Some people might think they are bit crazy, but really they are just happy to share their passion for running and having fun while they are doing it.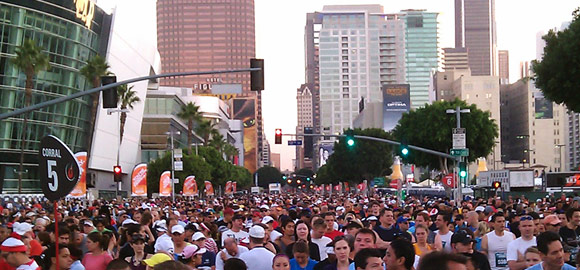 It's not just local either, its nation wide, when we traveled to the New Orleans, Chicago, and San Francisco marathons, she's connecting with a big group of running friends that all share the passion of running. Being high on life. There's no doubt about it that running does release endorphins that gives you good happy feeling and that positive energy carries you though the day and days between the next run. There is clearly a community connection among runners. I can see it has added a lot of positive happiness to Jenny's life.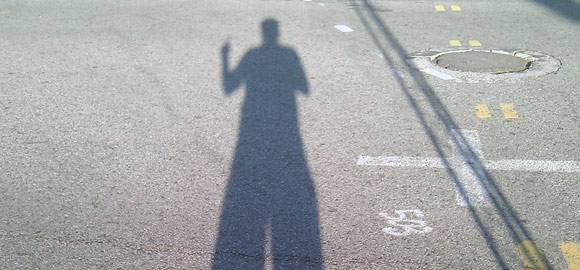 While my wife Jenny has run many, many half marathons over the last few years, this was my third 5k event, but this one was my first Rock 'n' Roll run, they called it a Mini Marathon. The first two were the Knott's Berry Farm Coaster 5k Run and the San Francisco Marathon 5k Run. Jenny's signed me up for 3 or 4 more through this year, including Santa Clarita Marathon, Wine Vine Run in Paso Robles, and Big Sur Marathon. She'll be doing the half marathons and I'll doing the 5k runs.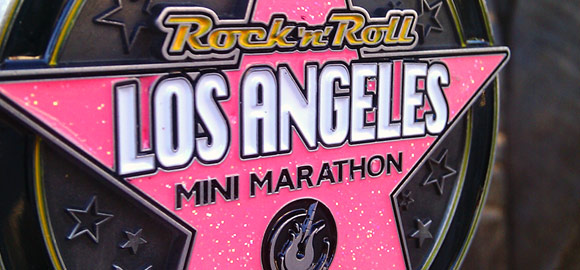 I'm just starting out and I need to build up my pace and distance.
I started running daily a little over a month ago on my 41st birthday. I've been running almost every day in the morning before going to work, I started with 1 mile and now I'm doing 1.5 miles. You can see my progress on my dailymile profile. Currently 5k is a tough run for me, 5 kilometers is 3.1 miles, I can run about half of it non-stop before I go into a walk and run pace of walking a short distance and then running again, then repeating when I get tired or out of breath.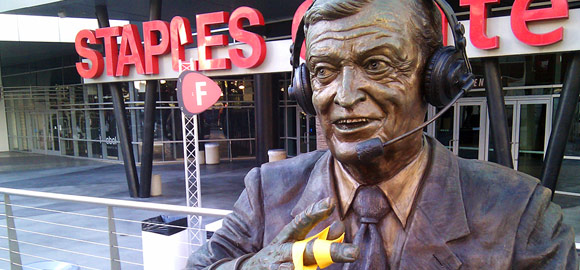 This run was a good challenge for me and a lot of fun too, being around the excitement and energy of thousands of runners and Jenny's Half Fanatic friends made it a really fun time. Plus being a day before Halloween there were some runners dressed in costumes. While most were there to run the 13.1 half marathon, there was a smaller group running the 5k mini marathon.
I did my best time yet with an official finish time of 37:21 and Jenny did her best time too, PR'd at 2:01:39! (aka Personal Record in runners jargon)
Afterwards we all met up at the Yard House to eat and enjoy some good beer to celebrate our runs and life.
Video: Terry Crossing The Finish Line
Resources
Related Posts
Have you run a marathon? What makes you run? Please feel free to share your thoughts below and thanks for reading.
Subscribe: Get my latest journal entries and blog updates from Majamaki.com by subscribing to my RSS feed or subscribe via email.